The EU is concerned about the "rigid" and "very limited" deadline for negotiating the post Brexit relationship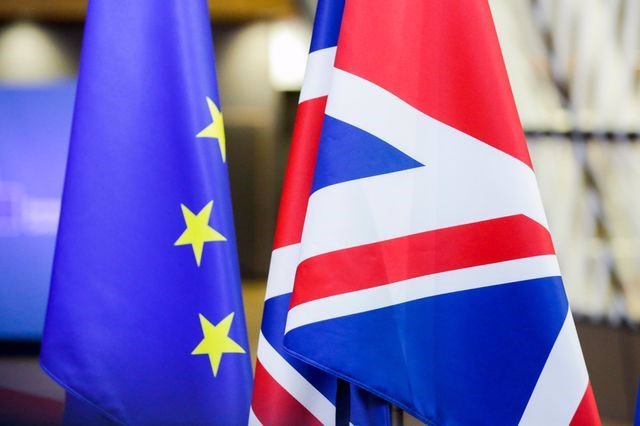 EU and UK flags – EUROPEAN PARLIAMENT
London rules out asking for any extension to the transition period
BRUSSELS, Dec. 17 (EUROPE PRESS) –
The European Union is concerned about the short time that will remain after Brexit to negotiate the new framework of relations with the United Kingdom before the transition period expires in December next year, a period that it considers "very limited" and "rigid" .
"It will be problematic to carry out negotiations and close a broad agreement. We will have to see what exactly can be achieved in that period of time," warned the European Commission's Vice President Valdis Dombrovskis.
The divorce agreement between the EU and the United Kingdom provides for a transition period to negotiate the agreement that will be activated once Brexit occurs, predictably on January 31, and which in any case will end on December 31, 2020 if the parties do not agree to an extension for this phase.
The comfortable victory of British Prime Minister Boris Johnson in the elections last Thursday suggests that the agreement for an ordered Brexit will be approved quickly and the United Kingdom will leave the community club next month.
But EU leaders warned at their summit last week that the transition period is very short, so there will be little room to negotiate all the technical elements of the complex future relationship.
The president of the Commission, Ursula von der Leyen, said then that eleven months would be insufficient and that the parties should focus on agreeing on urgent and more important issues, assuming that there would be no time to close the agreement in full.
Despite the notices, Johnson has made it clear that he is clinging to the planned calendar and that he does not plan to agree with the block any other postponement. In fact, a spokesman for the 'premier' said Tuesday that London expects the new relationship framework to be "ready to be implemented in January 2021" and that it discards any other calendar.
So, Dombrovskis said in a press conference from Strasbourg (France) that Brussels sees with "concern" that the time to reach a post Brexit agreement is "very limited."
"We have not even started negotiations, but the calendar is already very rigid," concluded the community vice president.