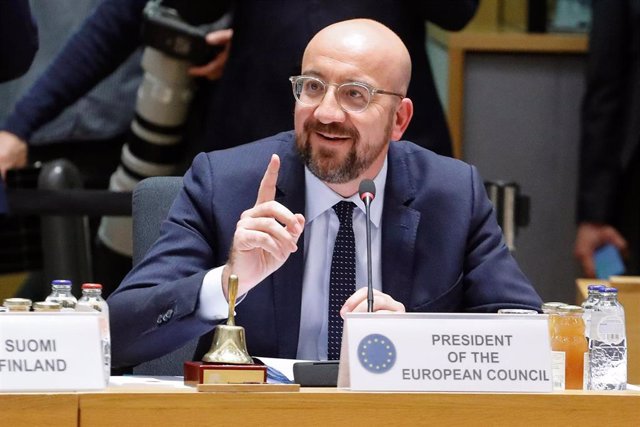 Charles Michel in Brussels – Chr. Dogas / EU Council / dpa
BRUSSELS, Dec. 13 (EUROPE PRESS) –
The president of the European Council, Charles Michel, congratulated on Friday the British Prime Minister Boris Johnson for his victory in the general elections and said that the desire of EU leaders is for the British Parliament to vote "as soon as possible" on Brexit agreement so that Brussels and London can start negotiations on their future relationship.
"We hope as soon as possible the vote of the British Parliament on the Withdrawal Agreement, it is important to be clear as soon as possible. We are prepared: the EU will negotiate a close relationship in the future with the United Kingdom," said the Belgian on his arrival on the second day from the summit of heads of state and government.
Michel has hoped that Westminster will give free way with his vote at the beginning of the talks on the future relationship between both parties, that the block wants to develop "with serenity, tranquility and determination" to conclude an agreement that guarantees the integrity of the single market and ensure equal conditions.
"My point is very clear: the EU is ready and we have decided what our priorities are," he stressed, and then reiterated the importance that the block gives to preserving the unity of the single market and pointing out that Brussels has "common objectives" in this new phase, such as the commercial aspects of the future relationship or issues related to security and defense.
Michel, however, has chosen not to "predict" the outcome of such negotiations by the "experience of the past" in the Brexit process, but has indicated that he wishes to work "hard" with the next British Government because it is "important" give rapid stability to both citizens and businesses on both sides of the English Channel.