The EU affects Bolivia the detention of two former Evo Morales ministers despite having a safe conduct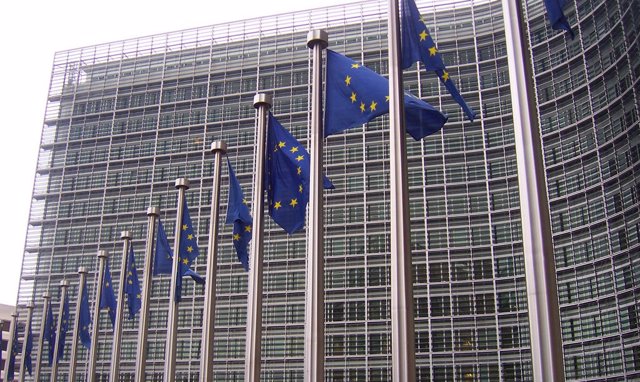 European commission flags in Brussels – AMIO CAJANDER / FLICKR – Archive
BRUSSELS, 1 Feb. –
The EU has reproached the Bolivian government for the detention of former Minister of Mining César Navarro and former Deputy Minister of Lands Pedro Dorado, similar to former Bolivian president Evo Morales, arrested despite having a safe conduct when they tried to take a plane to travel as asylee to Mexico.
"This attitude implies a violation of the previous guarantees given by the Bolivian authorities. It also goes against international mediation efforts, including those of the European Union," Brussels said in a statement from the Foreign Action Service.
The text indicates that it was "several hours of negotiation" that finally allowed the two former ministers to take the plane to Mexico and stresses that "the EU Delegation played an active role".
"The EU recognizes the rapid resolution of this unfortunate incident. It hopes that the interim Government of Bolivia will take all necessary measures to prevent such situations from happening again in the future and guarantee respect for the rule of law," the note said.
Navarro and Dorado were arrested and assaulted when they tried to board a plane bound for Mexico despite having valid safe passages and being protected by the Mexican business manager, Edmundo Font. Finally both managed to take the plane and have already left for Mexico.
Through an official communication, the de facto Bolivian Government has argued that the incident was due to "the lack of coordination between the National Police and the Public Ministry that generated confusion."
In the Bolivian communiqué, the Government assures that it respects "all international conventions in all matters and especially the guarantees of human rights".
Former President Morales has subsequently criticized that "even in the worst Latin American dictatorships, safe conduct was respected." "Today, at 5 am, at the El Alto airport, César Navarro and Pedro Damián Dorado were arrested. Their lives are in danger. We demand respect for international law," he warned.
"All my solidarity with my brother César Navarro and his family, for the aggressions he suffered this morning when, making use of international law and having the corresponding safe-conduct, he was leaving the country. Work of the inhuman dictatorship of Áñez, Camacho y Mesa "Morales had previously published.
Navarro and Dorado were under the protection of the Mexican State since November 15 in the official residence of the Mexican Embassy. After his departure, seven former Bolivian senior officials remain in the Mexican diplomatic delegation.