The EP approves a one-year extension of the ability to travel unrestrictedly with the Covid certificate
The plenary session of the European Parliament this Thursday approved the agreement reached between the institutions to extend for another year, until June 2023, the regulation that allows Member States to use the EU Covid certificate as a tool to allow unrestricted travel for Europeans within the common room, although they will be subject to review this December.
The European Commission has proposed this extension to prevent the validity of the document from expiring this June, just before the holiday season, and it would be necessary to reactivate this system if the epidemiological situation worsens.
With the certificate, the holder can demonstrate that they have the full vaccination schedule required for unrestricted travel, that they have recently overcome the disease and have antibodies, or that they have a diagnostic test confirming that they are up to this Time poses no risk of travel.
Member States accept this certificate to facilitate travel within the European Union, as its holders do not need to take any action other than the current certificate of entry, such as a new test on arrival or compliance with a quarantine.
In addition to extending the validity of the mechanism until June 30, 2023, the changes also allow member states to issue certificates based on new types of antigen tests.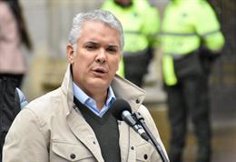 Ivan Duque announces the lifting of the public health emergency due to COVID-19
Member States should avoid further restrictions on the free movement of EU COVID certificate holders unless strictly necessary. If this is the case, they must be limited and proportionate based on the scientific analysis of the European Center for Disease Prevention and Control and the Health Security Commission.
They are also asking Brussels to assess six months after its extension whether the system is necessary and proportionate for it to be scrapped if the epidemiological situation allows.
The plenary also approved the extension of the regulation on the Covid certificate, which applies to travel restrictions with third countries.