The Ecuadorian Parliament approves the tax reform of the Government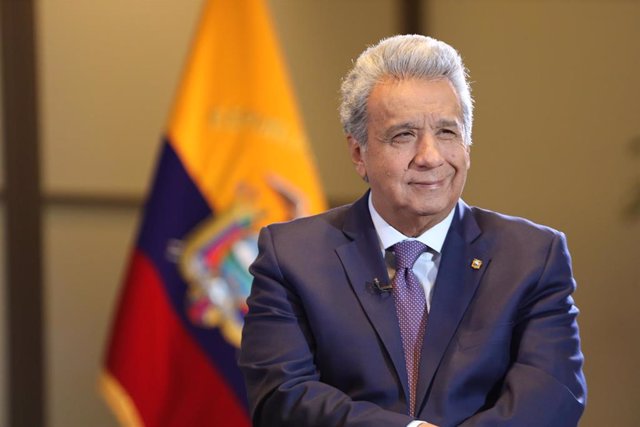 Lenín Moreno – PRESIDENCY OF ECUADOR
MADRID, Dec. 10 (EUROPE PRESS) –
The National Assembly of Ecuador has approved the tax reform promoted by the Government of Lenín Moreno, which was forced to modify its proposal after a first parliamentary rejection, in the midst of a political crisis due to tensions arising from the October wave of protests.
The Law of Tax Simplicity, a substitute for the failed Economic Growth Law, has come forward on Monday night – after five hours of debates – with 83 votes in favor, eight against and 37 abstentions. The text now goes to the Government, which must decide whether to endorse it or propose new changes.
"The project returns to the Executive and, with dialogue and consensus, we will continue to make decisions for a better country," Moreno said on Twitter, where he thanked lawmakers who, "without looking at political flags," voted in favor of the proposal. .
The president has emphasized that the reform includes "facilities for entrepreneurs, for diabetic patients and for students with educational credits". "The elimination of the advance to the Income Tax and more benefits will be reality," he added.
Among the changes introduced by the deputies is the elimination of the limits for sending remittances, as well as that mobile phone companies can change the annual payment for the use of the radio spectrum for infrastructure projects, according to the Ecuadorian newspaper 'El Comercio '.
The Government estimated at 620 million dollars the collection of the new measures, although the figure would be modified by the changes introduced in the processing. Moreno seeks funds to reduce an estimated deficit of $ 3.6 billion for this year, but has had trouble applying the measures that are part of an agreement with the International Monetary Fund (IMF) for opposition from social sectors, businessmen and political parties .
The moment of greatest tension was experienced in October, when a decree that raised the repeal of the fuel subsidy resulted in more than a week of protests against the Executive, who was forced to reverse the initiative.