The departure of the Minister of Finance marks the remodeling of the British Government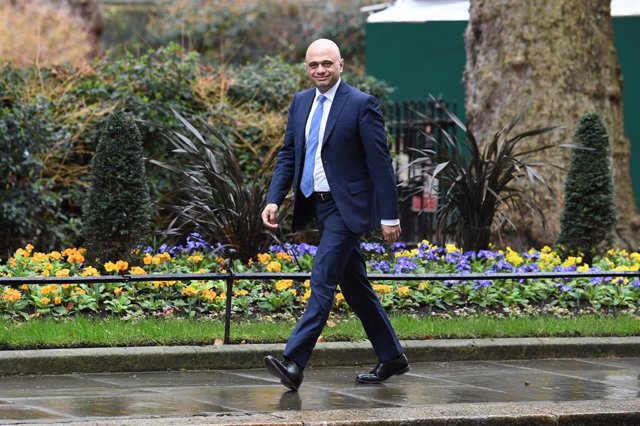 Sajid Javid – Stefan Rousseau / PA Wire / dpa
Javid resigns after refusing to abide by the cessation of his team of advisors, as Johnson asked
The Prime Minister of the United Kingdom, Boris Johnson, has fulfilled this Thursday with his promise to reshape his government, although what theoretically should have been a minor crisis, with changes mainly in the intermediate levels, has jumped through the air with the unexpected departure of Finance Minister Savid Javid.
Javid, who assumed last July the management of the British Treasury after being responsible during the Government of Theresa May for the Interior portfolio, planned to present budgets next month, so that all the pools placed him within the Executive .
According to sources quoted by the BBC, Javid would have resigned from his post in response to the prime minister's demand that he "fire all of his special advisors to replace them with others from Number 10 (Downing Street) to form a single team." These same sources point to a bad relationship between Javid and Dominic Cummings, key advisor to the head of government.
From now on, Rishi Sunak will occupy the position of finance minister, who since July 2019 served as secretary of the Treasury. The media describe him as a faithful person to Johnson and a supporter of Brexit, although he once supported the Withdrawal Agreement negotiated by May in the British Parliament.
The position that Sunak leaves vacant goes to the hands of Stephen Barclay, who has piloted the portfolio responsible for Brexit in the most critical months of negotiations with the community bloc.
At the exit of Javid, those of other ministers such as the head of Companies, Andrea Leadsom, or Environment, Theresa Villiers, as well as that of the attorney general, Geoffrey Cox, who have thanked for the honor of to have served in these "turbulent times." Cox gives way to Suella Braverman, new head of the Public Ministry.
The Minister of Northern Ireland, Julian Smith, is also on the list of casualties, despite the responsibility assumed in recent months to regain governance in that territory. The acting Prime Minister of Ireland, Leo Varadkar, has publicly thanked the work of "one of the best British politicians of our time."
On the other hand, heavy weights such as the 'number two' of the Government, Michael Gove, and the foreign ministers, Dominic Raab, Interior, Priti Patel, and Justice, Ribert Buckland, continue to be among the names that still have the Johnson's approval.
The 'premier' had postponed until after the Brexit date – January 31 – the exact formation of the team that will accompany him in this new term, in which he will enjoy an absolute majority in the House of Commons thanks to the results December elections.