The Dem ó crata Party announces that it will do á a "manual" count of the results of the Iowa caucuses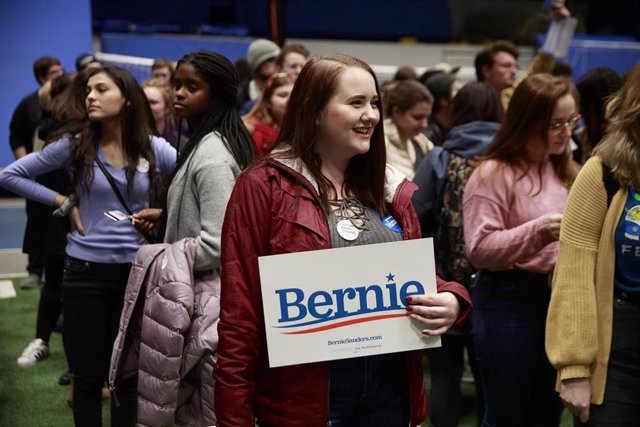 Supporter of the White House Democratic candidate, Bernie Sanders, in the state of Iowa. – Jeremy Hogan
DES MOINES (IOWA, USA), 4 (DPA / EP)
The Democratic Party in the state of Iowa has announced that it will proceed to make a "manual" count of the results in the caucuses for the presidential nomination, following the problems detected in the count.
In a brief statement to the press, the president of the Democratic Party in Iowa, Troy Price, has assured that the results of the caucuses will be known in the next few hours although already on Tuesday. The Democratic leader has avoided answering media questions.
Price has stated that the senior officials of the party are validating the data by contrasting them with documents and that the data is being informed to the teams of the candidates. The president of the Democratic Party in Iowa has insisted that no cyber attack or intrusion into counting systems has been recorded.
The Iowa caucuses or neighborhood assemblies are the first appointment of the long and complex process of primaries within the Democratic Party to designate the candidate who will face the current president, Republican Donald Trump, in the November 2020 presidential elections.