The death toll rises to 74 due to the passage of typhoon 'Hagibis' through Japan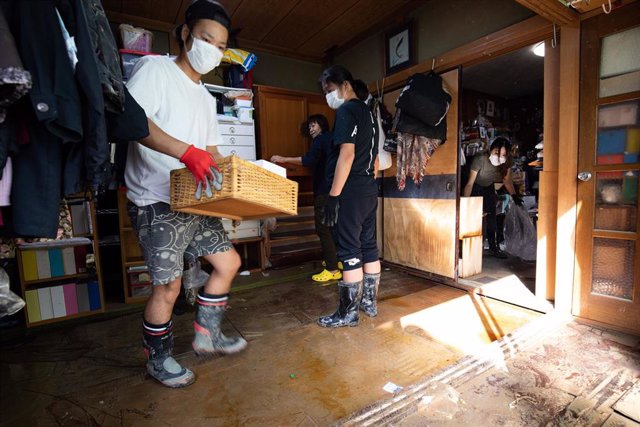 Typhoon 'Hagibis' causes floods and destruction in thousands of homes in Japan. – Hitoshi Katanoda
MADRID, Oct. 16 (EUROPE PRESS) –
The death toll due to the passage of typhoon 'Hagibis' through Japan has risen to 74, as confirmed on Wednesday by the authorities of the Asian country, who have indicated that twelve other people are still missing.
The NHK television network has indicated that at least 220 people have been injured due to the weather phenomenon that hit the country over the weekend. In the east of Honshu Island, some 52 rivers have overflowed.
Official sources estimate that in some affected areas the total rainfall that is recorded annually in them has fallen in two days. The authorities are carrying out rescue operations in many areas of the country that have suffered landslides and floods. The rains have also caused the collapse of a bridge, causing the suspension of the rail service in the area.
The Ministry of Land, Infrastructure, Transport and Tourism has indicated that torrential rains have caused up to 37 rivers in the northeast to overflow in the affected prefectures.
Also, around 376,000 homes are without electricity, while another 14,000 have no water supply. In addition, there have been 56 landslides in a fortnight of prefectures.