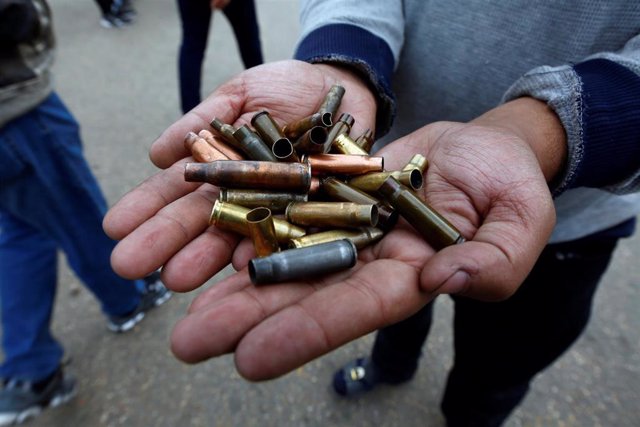 Protester shows bullet casings in Najaf – REUTERS / ALAA AL-MARJANI
BAGDAD, Nov. 29 (Reuters / EP) –
More than 400 people, mostly unarmed protesters, have lost their lives in the context of protests against the government registered in Iraq since early October, according to a report by Reuters based on medical and police sources.
The death toll from protests in Iraq now exceeds 400
This account, in particular, establishes a figure of at least 408 deaths, of which 46 lost their lives in the riots recorded Thursday in Baghdad and Nasiriyah. Thursday was one of the days with more victims since the protests broke out.
The UN Secretary General, António Guterres, has said he is "deeply concerned" about the use of real fire against protesters, to the extent that "it has resulted in an increasing number of deaths and injuries," according to a statement from his spokesman.
Guterres, who has appealed to the dialogue between all parties, has urged the authorities to "act with maximum restraint, protect the lives of protesters, respect the rights of freedom of expression and assembly and quickly investigate all acts of violence."
Protesters demand, among other issues, the resignation of the Executive, the dissolution of Parliament and a reform of the entire political system, which governs the country since the US military invasion in 2003.