The dead increase to 14 after crashing a plane in Kazakhstan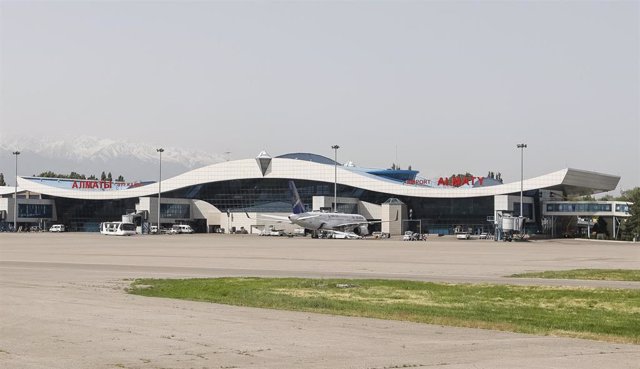 Archive image of the Almaty airport (Kazakhstan). – REUTERS / SHAMIL ZHUMATOV – Archive
MADRID, Dec. 27 (EUROPE PRESS) –
The number of deaths after crashing a plane in Almaty (Kazakhstan) has increased to 14, on a trip that had 95 passengers and five crew members.
The plane of the airline Bek Air flew to the capital of the country, Astana, as reported by the Committee of Technical Regulation and Metrology of Kazakhstan and collects the local newspaper 'Liter'.
"Today, on December 27, 2019, at 07.22, flight No. Z2100 of the airline Bek Air in the direction of Almaty – Astana lost its height during takeoff," they explained from the Committee.
Specifically, they have indicated that there has been a collision with a two-story building and that the evacuation work began immediately. There have been about thirty people injured.
At this time, medical services and security forces are working in the area and a government commission has been created led by the Deputy Prime Minister to clarify the circumstances of this accident.
"Until the circumstances of the incident are clarified, flights of this type of aircraft are temporarily suspended," they said from the Committee.
The first vice president of the Nur Otan party, Bauyrzhan Baibek, has expressed his condolences to the families of those killed in the accident. "I express my deepest condolences to the families and friends of those killed in the plane crash. The whole country is in mourning. I wish a speedy recovery to all who suffered in this tragedy," he said.