The Constitutional of El Salvador orders Bukele to refrain from using the Army and pressuring the Legislative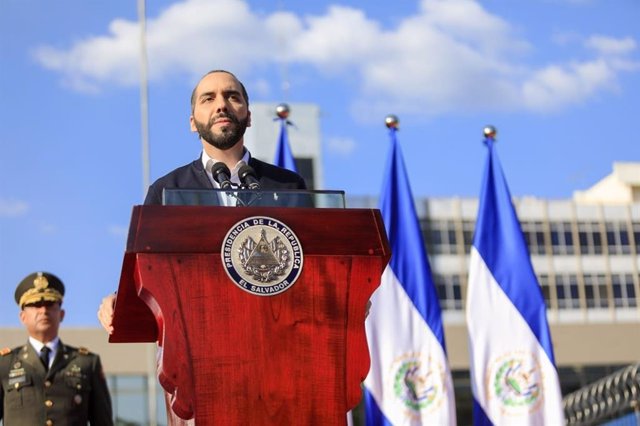 The president of El Salvador, Nayib Bukele – COUNCIL OF MINISTERS OF EL SALVADOR
MADRID, Feb. 10 (EUROPE PRESS) –
The Constitutional Chamber of the Supreme Court of Justice of El Salvador has admitted the demand for unconstitutionality against the latest actions of the Government of President Nayib Bukele and has imposed a series of precautionary measures among which Bukele is prohibited from using the Forces Armed for purposes contrary to the Constitution and cancel the convening of sessions of the Legislature by the Government.
Specifically, "orders" Bukele "to refrain from using the Armed Forces in activities contrary to constitutionally established purposes and jeopardizing the republican, democratic and representative form of government, the pluralistic political system and in particular the separation of powers, "according to a dictation published Monday.
In addition, it orders the Government, including Bukele, "the cessation of the effects of the summoned call for the purpose of an extraordinary session of the Legislative Assembly in order to approve the loan" to finance Bukele's security plan.
Finally, he orders the Minister of Defense and the director of the Police "not to exercise functions and activities other than those that are constitutionally and legally bound", in clear reference to the entry of police and military officers this Sunday at the headquarters of the Assembly Legislative
Bukele, who came to office on June 1, has launched a Territorial Control Plan to be developed in three phases with a cost of more than 575 million dollars. Now he was about to start the third phase, aimed at "modernizing" the Armed Forces and the Police, for which he needed Congress to give the green light to a loan of 109 million dollars preconceded by the Central American Bank for Economic Integration (CABEI) ).
The deputies refused in a vote held on Thursday. After that, Bukele convened for the following Sunday an extraordinary session of the Legislative Assembly making use of a constitutional article devised for "when the interests of the Republic merit it." Congress considered that the urgency was not such, so the opposition advanced that it would not go.
On Sunday, military men under the command of President Bukele stormed the headquarters of the Legislative Assembly and police officers appeared in the houses of the assembly members with the verbal order to go to the parliamentary headquarters, which they did not do.
Bukele himself entered the parliamentary headquarters surrounded by soldiers and gave the body a week to approve the so-called Territorial Control Plan. Bukele says that the opposition deputies who control the Legislative Assembly are at the service of the criminal gangs he intends to fight.
Already on Monday, the president of the Legislative Assembly, Mario Ponce, has informed that the Chamber has decided to unanimously condemn what they consider the "invasion" and "attempted coup d'etat" perpetrated on Sunday. In addition, Ponce has called on the Prosecutor to intervene.