The Constitutional admits to process the petition for annulment of the ruling that allowed Morales to be a candidate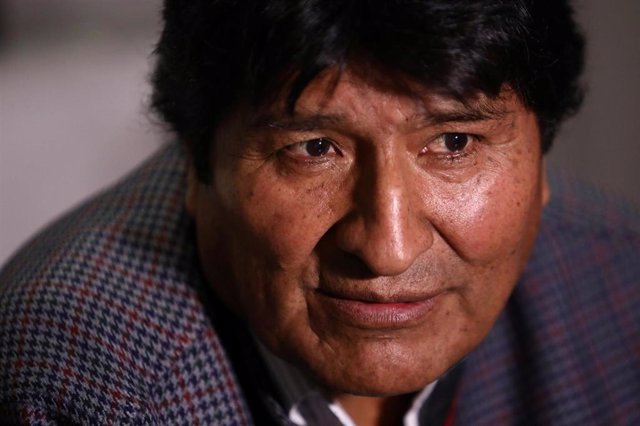 Former Bolivian President Evo Morales – REUTERS / EDGARD GARRIDO
MADRID, Dec. 4 (EUROPE PRESS) –
The Constitutional Court of Bolivia has admitted this Wednesday to the petition for annulment of the ruling of this same court that allowed Evo Morales to compete for a fourth term in the last elections of October 20.
"Given the connotation that this aspect has taken, especially that the validity of constitutional judgment 084 has been questioned, its drawing has been carried out and it will be shortly the corresponding room that has to issue a resolution or, in his case, the plenary, "informed the president of the Constitutional Court, Paul Franco, according to ABI.
Franco explained that the high court has admitted all the nullity petitions filed in relation to that ruling, which would include that of the Government of the self-proclaimed interim president of Bolivia, Jeanine Áñez.
Áñez announced as soon as he took office that he had two priority objectives: to hold new presidential elections to settle the political crisis unleashed by those of October 20 and request the annulment of judgment 084.
This judicial decision revoked 'de facto' the result of the referendum held on February 21, 2016, in which the Bolivians were against carrying out a constitutional reform so that "the president and vice president of the State can be reelected two sometimes continuously. "
The Constitutional then argued that prohibiting a new reelection of Morales and his vice president, Álvaro García Linera, – who already had three consecutive errands – would entail violating their political rights, which is why both repeated as candidates in the last elections.
Morales resigned on November 10 after the Organization of American States (OAS) detected "irregularities" in the electoral process. More than 30 people have died from clashes between supporters and detractors of the indigenous leader and with security forces in the context of post-election protests.
Franco has considered that, given the current context, it is a good opportunity to open the debate on presidential re-election and that "a position be built". "The Constitutional Court is willing to listen to everyone," he said. According to his calculations, the high court could rule before the end of the year.