The Conservative Party will win the elections with ten points more than Labor, according to a poll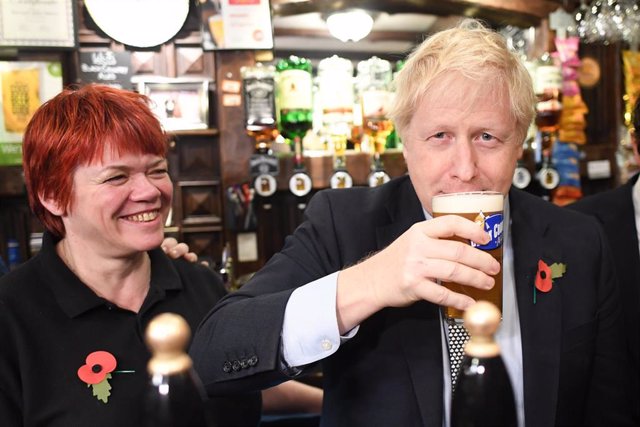 Boris Johnson in a tavern at a memorial event in Wolverhampton – Stefan Rousseau / PA Wire / dpa
LONDON, Nov. 13 (Reuters / EP) –
The British Conservative Party, led by the current prime minister, Boris Johnson, will win the legislative elections of December 12 with 37 percent of the vote, compared to 27 percent of votes obtained by the opposition Labor Party, according to a poll by the demographic company Kantar.
The survey shows that the Conservative Party will be the most voted force, with a clear advantage over Labor and with the Liberal Democratic Party in third position, with 17 percent support. The Brexit Party, led by Nigel Farage, will achieve 9 percent of the ballots, according to this study.
The Kantar survey is based on interviews with 1,165 people held between November 7 and 11, before the Brexit Party announced that it will not present candidates in the constituencies whose seat corresponds to the Conservative Party politicians since the last elections.