The conflict in Afghanistan left about 426,000 displaced in 2019, according to OCHA data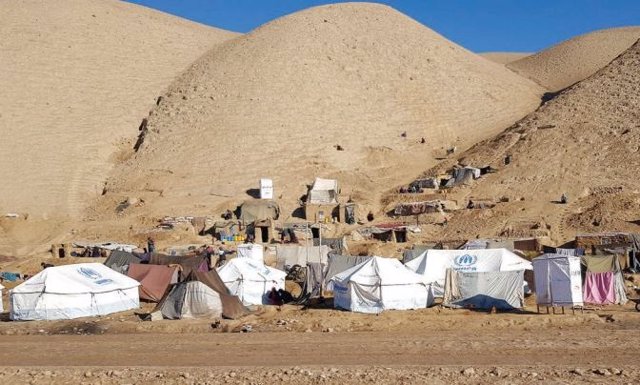 Camp for displaced people in Badghis province in Afghanistan – OCHA – Archive
MADRID, Jan. 6 (EUROPE PRESS) –
Around 426,000 people were displaced during the past year in Afghanistan because of the conflict that the country is going through, according to data provided Monday by the United Nations Office for the Coordination of Humanitarian Affairs (OCHA).
The agency has encrypted the number of displaced people on its website at 426,604 and has detailed that 58 percent of them are minors. Of the 42 percent of adults, 21 percent are men and the same percentage are women.
Likewise, it has detailed that 32 of the 34 provinces of the country have registered some level of forced population displacement and has warned that the complicated situation on the ground prevents an accurate assessment of the figure.
OCHA has indicated that 94 percent of the displaced have reached "accessible areas", while the remaining six percent have made it to "hard-to-reach areas", before adding that the country's 34 provinces welcome displaced persons .
In this sense, he has specified that the province in which there have been a greater number of internally displaced persons is Tajar (northeast), with 93,394, followed by Faryab (north), with 43,745.
The agency has also stated that 74,182 have been displaced in the eastern provinces of the country, the scene of operations of the Army against the Taliban and the Islamic State jihadist group.
For this reason, he has warned that inadequate housing conditions, food insecurity, insufficient access to health and lack of protection, "often" result in "precarious living conditions that jeopardize the well-being and dignity" of the displaced
Clashes have increased during 2019 in the country despite the peace talks between the United States and the Taliban, in which the Afghan government is not participating for now.
OCHA has indicated that 9.4 million people will need humanitarian aid and protection in the country in 2020 because of conflict and natural disasters – compared to 6.3 million in 2019 – and has requested 733 million of dollars (about 655 million euros) to provide support to 7.1 million people.