The Colombian Defense Minister resigns for a controversial operation against the FARC in which eight children died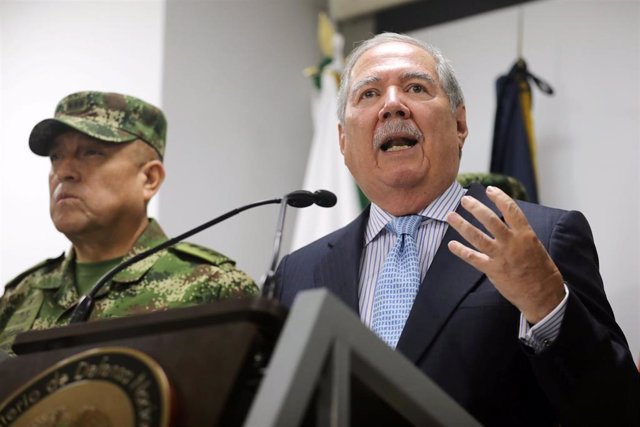 Guillermo Botero, Minister of Defense of Colombia – REUTERS / LUISA GONZALEZ – Archive
MADRID, Nov. 7 (EUROPE PRESS) –
Colombian Defense Minister Guillermo Botero resigned on Wednesday after the controversy over an operation against the extinct guerrilla of the Revolutionary Armed Forces of Colombia (FARC) on September 2 in the region of Caquetá, where eight children died.
In a brief statement, the minister has submitted his resignation, which has taken place before the strong pressure exerted by Congress and after being subjected to accusations for allegedly hiding the death of minors, as reported by the local newspaper 'El Tiempo '.
"Today, in a meeting with the President of the Republic (Iván Duque) to analyze the current political situation, it was agreed that the most convenient thing was to submit a resignation to the position of Minister of National Defense," he said.
"I attest to his attitude, leadership and dedication to perform a management for the benefit of all Colombians," said Botero in relation to President Duque, with whom he has held a meeting.
Botero, a 71-year-old businessman, has held the position of Minister of Defense since August 2018 and was responsible for the country's security management, including the fight against drug trafficking and illegal armed groups such as the FARC, guerrilla dissidents of the National Liberation Army (ELN) and criminal gangs.
According to the Minister of Defense, "when this operation was done, the presence of minors was unknown." "The legislation was reviewed and the lawyers positively conceptualized that Mr. Gildardo Cucho was a threat to national security and as such the site could be bombed," he justified before insisting that "all these operations have judicial control."