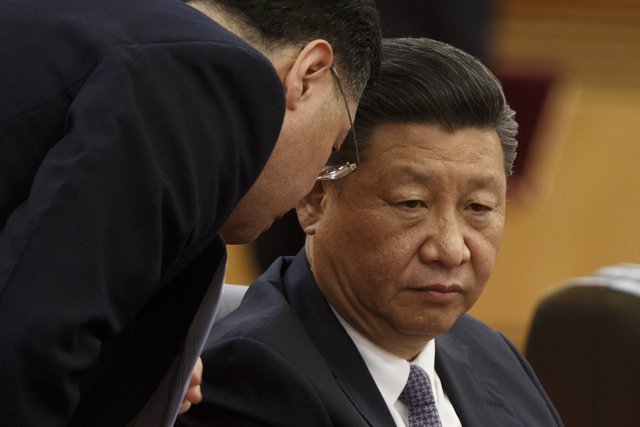 The president of China, Xi Jinping – GETTY
BEIJING, Feb. 16 (DPA / EP) –
The president of China, Xi Jinping, gave the first order of large-scale containment of the outbreak of coronavirus in the city of Wuhan on January 7, according to a speech published this weekend by the official Chinese media after knowing the cessations of numerous local senior officials for their slow response to the origin of the epidemic.
According to the speech, dated February 4, the Chinese president ordered on January 7 "his requirements to prevent and control the new outbreak of coronavirus" before a meeting of the Politburo, the highest organ of the Communist Party.
At that time, the coronavirus had not even been publicly identified as such. Until then there was evidence of only 59 "cases of pneumonia" under the investigation of medical authorities, seven of them in serious condition, and 121 people in quarantine, according to estimates of the World Health Organization published in those days in those days days. Now, the National Health Commission of China has confirmed 1,665 dead and 68,500 infected.
Despite Xi's order, Wuhan officials took too long to react, to the point that on January 18 they organized a massive banquet for 40,000 families in an attempt to break a world record.
This week, state media have reported the dismissal of the head of the Communist Party of the Health Commission in the most punished province of Hubei, Zhang Jin, and its director Liu Yingzi, as punishment for their negligence. Both have been replaced by Wang Hesheng, deputy director of the National Health Commission of China.
Along with them 337 officials in Hubei were "penalized," six of them fired for "breach of duty." Several Red Cross positions in Hubei were also dismissed, following the wave of criticism from the population to the response to the virus, from which the president has also not escaped, which remained out of public light for several days before the last rebound of the number of affected