The Chinese Government states that it has the capacity to guarantee the supply of daily needs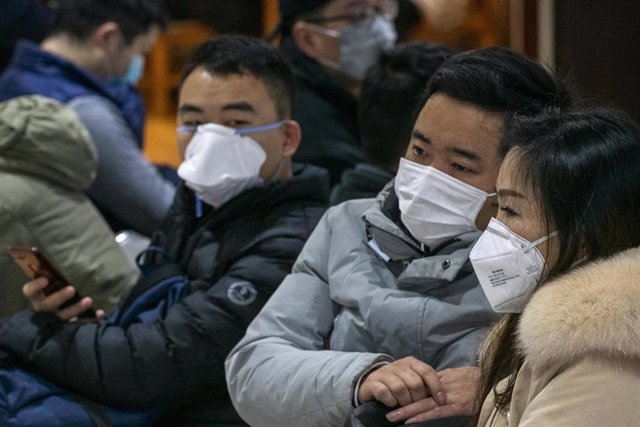 January 24, 2020 – Shanghai, China: Commuters at South Shanghai Railway Station wearing protective face masks in wake of the coronavirus outbreak. Yesterday the Chinese government took the unprecedented step of quarantining the entire city of Wuhan (popul – Dave Tacon
BEIJING, Jan. 31 (Xinhua / EP) –
The Undersecretary General of National Development and Reform Commission (NDRC) of the Chinese Government, Zhao Chenxin, has indicated that they have the capacity to guarantee the supply of daily needs and to "establish a solid base to win the battle" against the new epidemic of coronavirus
According to the country's main economic planner, the supply of grains, edible oil, vegetables and other daily necessities both in Wuhan, the epicenter of the epidemic, as elsewhere in China, is adequate to meet the normal demand of the public, he said. Chenxin
With inventories of grains and oil at historical levels and a well-managed vegetable reserve mechanism, the country has adequate reserves of daily needs, he said, while adding that Chinese families do not need to accumulate essential elements for life.
Stored vegetables, for example, would be delivered on time if there was a problem in the supply in final markets such as supermarkets or small markets in communities. At the request of the NDRC, some leading companies have resumed the production of some much needed daily necessities during the Spring Festival vacations.
However, they have explained that an important problem that the NDRC must address is to ensure the sustainable and reliable delivery of daily needs while preventing the spread of the virus. To this end, the NDRC has activated an emergency mechanism to track price changes on a daily basis, and will take specific measures to meet consumer demand in different cities and take strong measures against price manipulation and price inflation to maintain The order of the market.