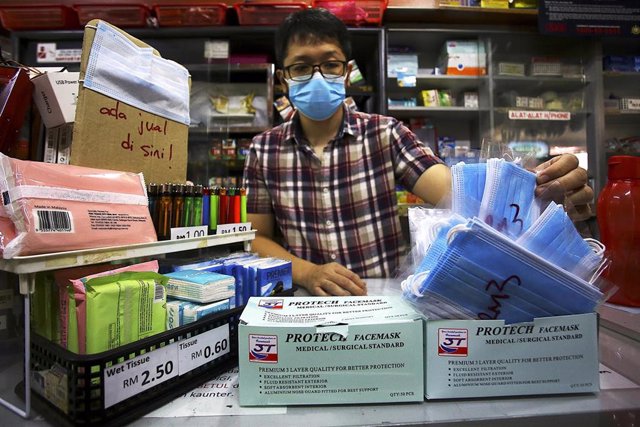 Coronavirus – Izzul Ahmad / BERNAMA / dpa
MADRID, 2 Feb. –
The Chinese authorities have ordered this Sunday the closure of roads and movement restrictions in the city of Wenzhou, the first city outside the province of Hubei, epicenter of the coronavirus epidemic.
The Chinese government isolates the city of Wenzhou, the first outside the epicenter province of the coronavirus
The nine million residents of the city will only be allowed to send one member of their family out of the city for matters of necessity once every two days, and all have received the recommendation to stay in their homes except to seek medical treatment or issues of similar urgency, as reported by the local government in a statement.
At the same time, it has been announced that the central government has decided to assign 1,400 new soldiers to the city of Wuhan, the place where the epidemic began, to help doctors in the treatment of the sick.
The contingent will carry out its work in the new Huoshenshan hospital, specifically raised to attend a thousand patients of the epidemic, according to the official Chinese news agency, Xinhua.