The Chinese government deploys another 1,600 doctors in the center of the country to contain the coronavirus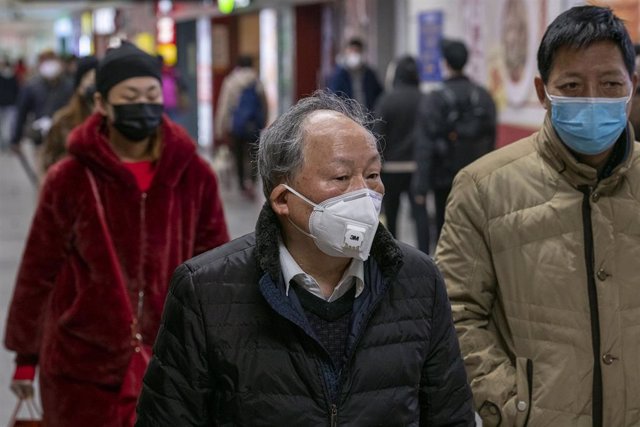 Coronavirus outbreak – Dave Tacon
BEIJING, Jan. 26 (Xinhua / EP) –
The Government of China announced on Sunday the immediate dispatch of 12 additional medical teams made up of a total of 1,600 troops to the province of Hubei, the epicenter of the coronavirus outbreak that has killed 56 people across the country.
This new contingent joins the more than 900 doctors who were part of the initial deployment along with another detachment of military doctors with more than 450 members, as the director of the National Health Commission, Ma Xiaowei, said.
The Chinese government decided to completely close Wuhan, the port city with 11 million inhabitants where the outbreak began. Flights and train lines have been canceled, as well as the bus and ferry service.
The Chinese authorities also expanded travel restrictions to several nearby cities such as Huanggang, Ezhou, Chibi and Zhijiang, which include complete or partial closures of public transport and affect millions of people within days of the Lunar New Year celebration. Traditionally, the festivities mobilize thousands of people inside and outside the country.
Beijing and other major cities announced that they will cancel New Year's celebrations to avoid contagion.
About 30,000 people fly daily from Wuhan, according to official data. In total about 29 Chinese provinces have registered cases of the disease, some 5,897 contacts with sick people have been supervised by the authorities, of which 4,928 are still under medical surveillance.
The new coronavirus is 80 percent similar to the acute and severe respiratory syndrome virus (SARS) that caused an outbreak in 2003 that affected 8,098 people and killed 773, mainly in China, according to information published by the National Data Center Genomics of China (NGDC).
The president of China, Xi Jinping, has personally assumed command of operations to respond to the outbreak of coronavirus. "Life is of the utmost importance. When an epidemic breaks out, an order is issued. It is our responsibility to prevent and control it," Xi said during an emergency meeting of the Standing Committee of the Politburo of the Communist Party of China (CCP).