The Chilean Government announces complaints about the protests that prevented holding the university entrance exams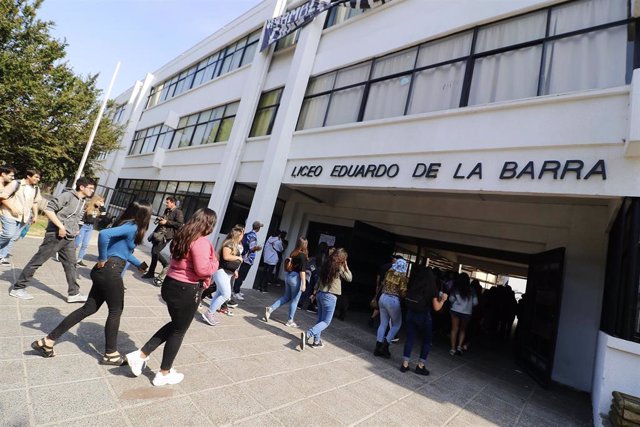 Procedures for the celebration of the University Selection Test (PSU) in Valparaíso – LEONARDO RUBILAR / AGENCIAUNO
SANTIAGO, 8 Jan. (Agency One / EP) –
The Chilean Government has announced that it will present a total of 16 complaints against the people it has already identified as responsible for the riots recorded this week during the protests against the University Selection Test (PSU), which prevented examining about 80,000 students.
Hundreds of students and teachers have demonstrated in recent days throughout Chile against a selection test that they consider "sexist" and "classist". On Tuesday, the last day of the PSU, the altercations forced to suspend the exam in several centers.
In anticipation of these incidents, the Executive of Sebastián Piñera had ordered to reinforce the security of the more than 700 places where the exams were stored, as well as their transfer.
The Undersecretary of Interior, Juan Francisco Galli, has reported that more than 320 people have been arrested, pointing out that some threw Molotov cocktails. In addition, it has indicated that, for the moment, investigators have identified 16 people involved in these riots against which the Government will complain.
"We want to express special solidarity with the thousands of students who were prevented (…) from carrying out their PSU, mainly by a violent group that sought to impose themselves with force, threats and intimidation, and prevent them from exercising their right to access higher education, "he said.
The Chilean president already condemned Tuesday the violence around the PSU. "297,000 young people had to give PSU, but more than 80,000 could not because a group of violentists snatched that right," he said on Twitter, ensuring that "violentists will be tried and sanctioned" and students will have "another chance."