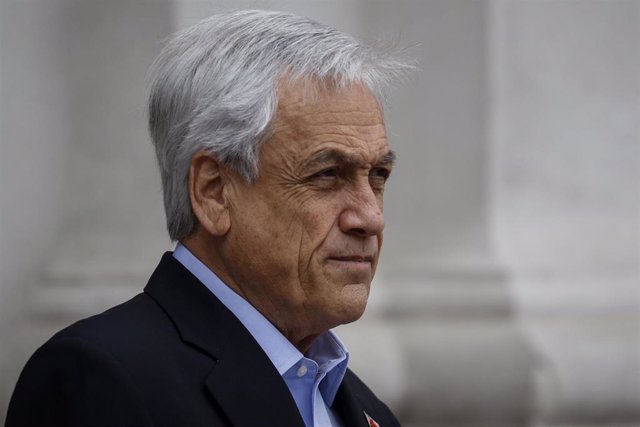 The President of Chile, Sebastián Piñera – AGENCIA UNO / SEBASTIAN BELTRAN GAETE – Archive
SANTIAGO, Nov 28 (Agency One / EP) –
The Chilean Senate on Thursday approved the "anti-hooded" bill, one of many sent by the Government of Sebastián Piñera to Congress with the purpose of resolving the political crisis unleashed by the massive protests against social inequality.
The senators have given the green light, by 22 votes in favor, eleven against and two abstentions, the "anti-hooded" bill, a first step for final approval.
The draft proposes to toughen the sanctions against those who commit crimes during public events and, specifically, against those who do so by hiding their identity. The penalties range from 541 days to three years in jail.
It is not the first time that Congress debates such an initiative. During the first term of Piñera (2010-2014), the so-called Hinzpeter law was promoted to avoid the use of hoods in demonstrations.
The approval of the Senate has come a day after the Chilean president urged Congress and the political parties represented in it to pass bills that he considers "absolutely necessary" to stop the violence and thus focus on the political solution to the crisis Social.
"The time has come to say enough, the Government is doing its job," Piñera said in an appearance from La Moneda after holding an emergency meeting with her Cabinet.
Protests in Chile erupted on October 17 over the fourth rise in the price of the subway in a few months but grew rapidly to denounce social inequality and demand a constitutional change.
About 20 people have died from the repression of the demonstrations. The National Institute of Human Rights, in addition to Amnesty International and Human Rights Watch have reported human rights violations at the hands of security forces.
Piñera, who initially responded by declaring the state of emergency and deploying military personnel, apologized to the Chileans for not knowing how to "listen", announced a "social agenda" and remodeled the Government to carry it out. It has also embarked on a constituent process. Despite this, the protests continue.