The Chilean Congress agrees to hold a referendum in April 2020 in a first step to change the Constitution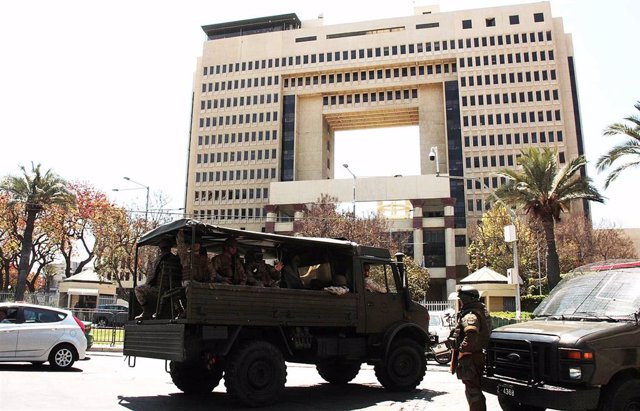 Congress of Chile – AGENCIA UNO
MADRID, Nov. 15 (EUROPE PRESS) –
The Congress of Chile has agreed on Thursday to hold a referendum in April 2020 in a first step to change the Constitution of the country, after about 30 days of strong protests.
The plebiscite will have two alternatives: one that raises the option of a constituent assembly composed of citizens elected for it and another with an instance that includes the participation of at least 50 percent of congressmen and the other half with members elected for that purpose. .
The agreement to replace the Magna Carta, which has been in force in Chile since 1981, has been reached at 2.25 (local time) on Friday and has been named 'Agreement for social peace and the new Constitution', according to the newspaper ' Third'.
The president of the Chilean Senate, Jaime Quintana, has stressed that it is a "peaceful and democratic exit from the crisis", that it is "a victory for all citizens" and that it is an institutional exit "whose objective is to seek peace and social justice. "
The first point of the document indicates that the political parties of Chile have reached this agreement to "guarantee their commitment to the restoration of peace and public order (…) and the full respect of Human Rights and the current democratic institutionality ".
The document also emphasizes that once the new Constitution has been drafted, it will be submitted to a ratifying plebiscite "through compulsory universal suffrage".
Protests in Chile broke out on October 17 against the fourth rise in the price of the subway in a few months and grew rapidly to denounce social inequality and raise the need to elaborate a new Constitution.
The president of Chile, Sebastián Piñera, who came to declare the state of emergency deploying to the Armed Forces, apologized for not hearing the clamor of the Chileans and proposed a "social agenda." To make it a reality, it has remodeled the Government and initiated a dialogue with the political parties, both opposition and official.
In these weeks, at least 19 people have died from clashes between protesters and security forces and over a thousand have been arrested. The National Institute of Human Rights (NHRI) has denounced torture and other abuses against people detained in the context of the protests.