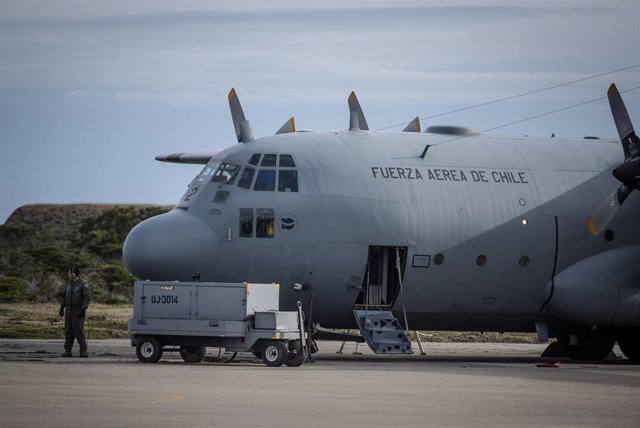 Airplane of the Chilean Air Force (FACh) – Joel Estay / Agencia Uno / dpa
SANTIAGO, 12 Dec. (Agency One / EP) –
The commander of the Chilean Air Force (FACh), Arturo Merino, has considered "impossible" that there are survivors of the accident of the military plane that disappeared on Monday when he was going to Antarctica with 38 people on board.
It is "impossible that there are survivors of this plane crash," said the head of the FACh at a press conference in which he has been accompanied by the Minister of Defense, Alberto Espina.
Merino has confirmed that in the last hours "parts of the plane" and "remains of human beings" have been found, indicating that, judging by the state of the remains of the Hercules C-130, he does not believe there are survivors.
Questioned by the "human remains" found, he has indicated that "subsequent forensic expert opinions will allow identification." Merino has stressed that the FACh is giving the corresponding support to family members. "It is dramatic to see the pain and anguish that afflict them. It reaches our soul," Espina added.
As for the causes of the plane crash, Merino did not want to pronounce after an audio was leaked in which one of the people on board tells a relative that there were technical problems. However, it has guaranteed that the Government and FACh will cooperate with the judicial investigation. "The country deserves to know the truth," he said.