The Chilean Air Force broadens the search for the missing military plane to Antarctica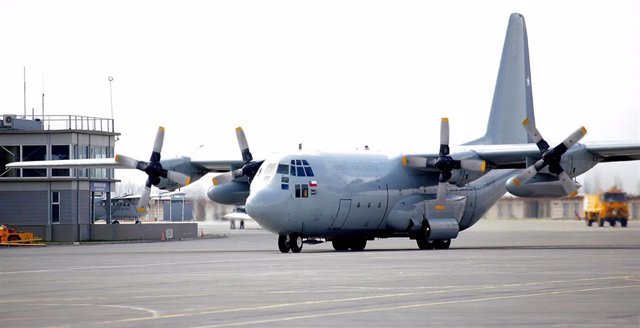 The Hercules C -130 aircraft of the Chilean Air Force. – PEDRO CERDA / PEDRO CERDA – Archive
MADRID, Dec. 11 (EUROPE PRESS) –
The Chilean Air Force (FACh) announced on Wednesday that it broadens the search for the military plane that disappeared on Monday night with 38 people on board while on its way to Antarctica.
General Eduardo Mosqueira has reported that the FACh will now search in "four quadrants, each of them approximately 240 kilometers by about 120 (kilometers)," a distance (similar) to that between Santiago and Chillán and the width of Chile".
Mosqueira has specified that there are a total of 285 troops of the FACh, 286 of the Navy and 69 of "international media", in addition to 20 "aerial means", dedicated to the search for the Hercules C-130. "We are placing all our support and effort," he said.
Questioned about how long the operation will last, the FACh general has indicated that the forecast is six days, although he has advanced that it could be extended to another four, according to the Chilean newspaper 'La Tercera'.
For his part, Rear Admiral Ronald Baasch, explained that the search carried out by the Navy will be carried out in quadrants of 80 by 80 kilometers "where a binomial of a ship with a specific aircraft will work." It is also estimated that the tasks will take four days.