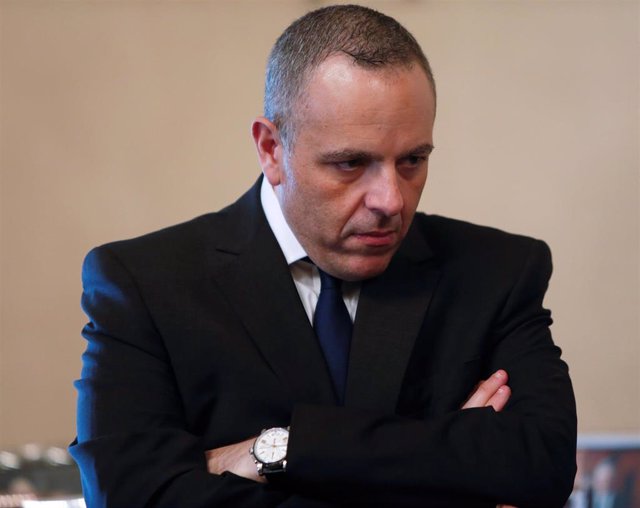 Keith Schembri – REUTERS / DARRIN ZAMMIT LUPI – Archive
LA VALETA, Nov. 26 (Reuters / EP) –
Keith Schembri, Chief of Staff of the Prime Minister of Malta, Joseph Muscat, has announced his resignation on Tuesday, a resignation that comes at a key moment in the investigation for the murder in 2017 of investigative journalist Daphne Caruana Galizia after the arrest last week of a major Maltese businessman.
Police sources have said Schembri is helping the police with the investigation into the murder of the investigative journalist, who died from the explosion of an artifact placed in his car. Schembri did not want to make statements after announcing his resignation.
Schembri has been facing increasing pressure to present his resignation for his alleged financial ties with Maltese businessman Yorgen Fenech, who was arrested last week as a person of interest in the context of the murder investigation.
As part of the process, the Maltese authorities have granted Melvin Theuma, a suspected intermediary in the murder of the investigative journalist, on Monday to provide information on the case.
"What is happening now and what has been happening last week is an operation with which we hope to solve the murder of Daphne Caruana Galizia," Muscat said, in statements to Reuters on Tuesday. "Whatever people say, there is no impunity in this country," he said.
Caruana Galizia, one of Malta's best-known investigative journalists, died on October 16, 2017 from the explosion of an explosive device placed in her car on October 16, 2017. Three men are awaiting trial for having placed The car bomb in Caruana. Police sources have said that the investigation into who ordered the murder has made great progress in the last week.
A Reuters investigation revealed in 2018 that Fenech was the owner of a secret company called 17 Black, which is mentioned as a vehicle to finance Panama's secret companies that are owned by Schembri and Maltese Tourism Minister Konrad Mizzi.
It is unknown if the funds finally changed hands. Schembri and Mizzi have repeatedly denied committing irregularities and Muscat has refused to submit his resignation. The opposition has denounced that Muscat has allowed these two senior officials to remain in his Government and has claimed his resignation.
On Tuesday, the prime minister has told Reuters he has no intention of submitting his resignation. "My role right now is to ensure that the country has a stable leadership. My role is to ensure that we move forward in these turbulent times," he stressed.
Caruana Galizia reported several cases of corruption allegedly involving members of the Government led by Muscat, including Schembri. The journalist mentioned the company 17 Black in an article on her blog before she was killed but said she did not know who was controlling the firm.