The Chamber of Deputies of Bolivia unanimously approves the law that extends the mandate of Áñez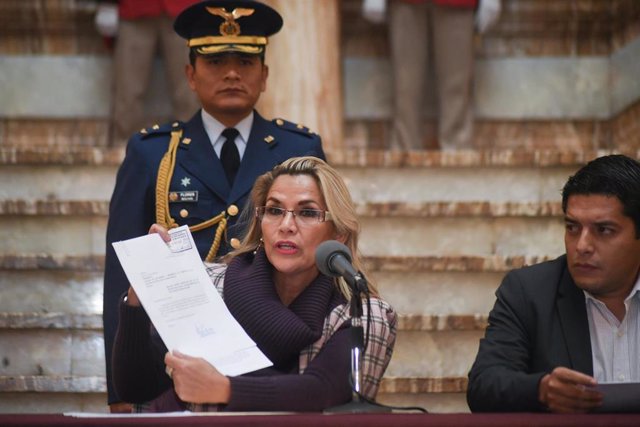 The interim president of Bolivia, Jeanine Áñez – Zaconeta_Caballero_Reynaldo / ABI / DPA – Archive
MADRID, Jan. 17 (EUROPE PRESS) –
The plenary session of the Chamber of Deputies of Bolivia has unanimously approved this Friday the bill that extends the mandate of Jeanine Áñez as interim president until the next elections, scheduled for May 3.
"The plenary of the Chamber of Deputies unanimously sanctions the 'Exceptional Law for the Extension of the Constitutional Mandate of Elected Authorities'," the agency confirmed in a message in its account on the social network Twitter.
The vote has been carried out one day after the bill was approved by the full House of Senators, within the framework of the political crisis that the Andean nation is going through.
Áñez declared himself interim president in her capacity as new head of the Senate after Evo Morales resigned on November 10 in response to the "irregularities" detected by the Organization of American States (OAS) in the elections of October 20, trigger of the political crisis.
Morales' mandate expired on January 21, so that of Áñez, who assumed the position to replace the indigenous leader and thus avoid the power vacuum caused by the cascade of resignations of senior officials, will also do that same day.
However, the MAS and the new ruling party agreed in December to consult the Constitutional Court on the possibility of extending the mandate of Áñez and the other authorities of popular election who also had to leave office this month.
The Constitutional Court has given the green light this week to an extension of the mandate, so Áñez will remain in office until the winner of the May elections is known, which Morales may not present, according to the agreement reached by the MAS and the allies of Áñez.