The Chamber of Deputies of Argentina approves the plan of "economic emergency" of Alberto Fern á ndez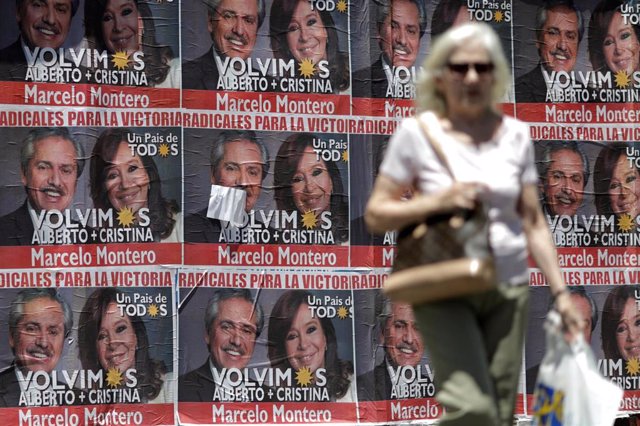 Electoral posters of Alberto Fernández and Cristina Fernández – REUTERS / UESLEI MARCELINO
BUENOS AIRES, Dec. 20 (Reuters / EP) –
The Chamber of Deputies of Argentina has approved this Friday morning the "economic emergency" bill promoted by the Government of Alberto Fernández and that, among other issues, raises a tax increase to deal with the crisis affecting the country South American.
With 134 votes in favor and 110 against, the 'Kirchnerismo' has managed to carry out a project that seeks to maintain fiscal balance to guarantee the future payment of public debt – currently under renegotiation – and, at the same time, expand the social spending to boost the economy. The text now goes to the Senate, where the ruling party has a majority.
The president of the Chamber of Deputies, Sergio Massa, has assured that Argentina lives "an exceptional state". "We want to convey to those who are part of the internal market, that this is a tool to start the economy and give them hope," he said in defense of the project.
Argentina is going through a prolonged recession, inflation exceeding 50 percent year-on-year and poverty close to 40 percent, at the same time it is under pressure to pay debt maturities close to 100,000 million dollars.