The CDU urges greens and social democrats to present a consensus candidate in Thuringia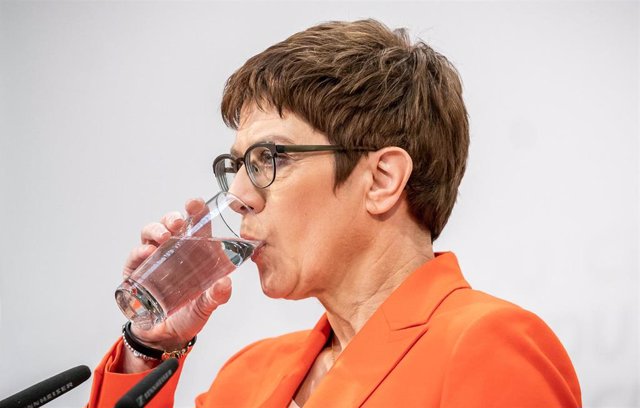 Annegret Kramp-Karrenbauer – Michael Kappeler / dpa
BERLIN, Feb. 7 (DPA / EP) –
The Christian Democratic Union (CDU) of Germany has suggested that the Greens or the Social Democratic Party (SPD) present a consensus candidate for the head of the Government of the Thuringian region, after the election of a liberal with the support of the extreme right has triggered a political earthquake nationwide.
The election took place on Wednesday, when Thomas Kemmerich, of the Liberal Democratic Party (FDP), achieved a milestone for his formation at the cost of relying on the votes of the Alternative for Germany (AfD), something that was unprecedented because it implied the rupture from the cord to the extreme right.
Kemmerich was forced to resign the next day and announced his desire to call new elections, after even German Chancellor Angela Merkel questioned political movements in Thuringia.
Merkel's successor at the head of the CDU, Annegret Kramp-Karrenbauer, has made it clear that her party will not support any AfD candidate or the Left, with whom they had planned to form a green and social-democratic coalition. Kramp-Karrenbauer has warned that if the situation is not resolved, there should be new elections.
The region had failed to form a government since the October elections, in which the Left clearly imposed itself with 31 percent of the votes and the FDP barely entered Parliament after overcoming 5 percent of the vote. The fall of the SPD, however, left the left without options to form a government.