The Bundestag withdraws immunity to the leader of the Alternative parliamentary group for Germany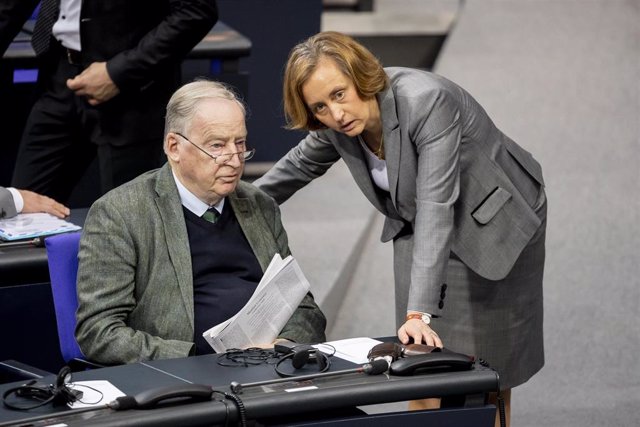 Alexander Gauland, leader of the Alternative parliamentary group for Germany – Christoph Soeder / dpa
BERLIN, 30 Jan. (DPA / EP) –
The German Parliament has lifted this Thursday the immunity of the head of the parliamentary group of the ultra-right-wing Alternative for Germany (AfD), Alexander Gauland, thus fulfilling a request from the Prosecutor's Office investigating the politician for an alleged crime of tax evasion.
After the vote in the plenary of the Bundestag (the lower House of Parliament), the Frankfurt Prosecutor's Office has ordered the registration of Gauland's homes in that city as well as in the state of Brandenburg.
The politician himself has confirmed in statements to the newspaper 'taz' that his house in Potsdam, the capital of Brandenburg, has been registered. The spokesman for the AfD parliamentary group, Christian Lüth, has criticized the legal actions, which he has described as "unfounded and disproportionate."
The Frankfurt Public Prosecutor's Office began investigating Gauland last year for a "private tax error," according to the politician with a possible error in the tax return he filed jointly with his wife.
Gauland, 78, is one of the two heads of the AfD parliamentary group and at the same time honorary president of the party, the main opposition force in the Bundestag.
In Germany, deputies can only be subject to judicial investigation for an alleged crime with the consent of the Bundestag, since the Constitution grants them parliamentary immunity. At the request of the Prosecutor's Office, however, Parliament may withdraw that immunity.