The British Parliament will hold its first session after the elections on December 17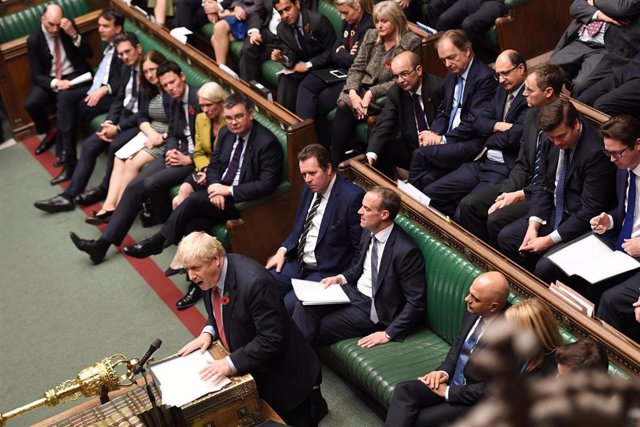 Boris Johnson speaks in the House of Commons – VIA REUTERS / HANDOUT.
LONDON, Nov. 25 (EUROPE PRESS) –
The British Parliament that emerges from the elections of December 12 will hold its first session five days later, the initial step of a new legislature whose priority task is to choose the name of the next prime minister.
If the conservative Boris Johnson repeats at the head of Downing Street, on December 19 the queen's speech would take place, in which Isabel II broadly outlines the legislative priorities of the Executive for the budding period, according to the calendar exposed on Monday .
In this way, the Johnson Government is committed to a "reduced" parliamentary opening, in a gesture with which it wants to conclude the formalities as soon as possible. Among the objectives cited for that rush, Downing Street has cited the proximity of the Christmas break.
Johnson has pledged to present to the House of Commons before Christmas the necessary legislation to implement the Brexit agreement negotiated by his Administration. If there is no fourth extension, the United Kingdom must leave the European Union on January 31.
If the electoral results of December 12 give rise to a change of government, the Queen's speech would have to wait until January and the deadlines for use for this type of ceremony would be followed. This date, in any case, "would depend on the future Administration," according to the Downing Street note.