The British Parliament asks for a new Brexit economic impact report before Saturday's vote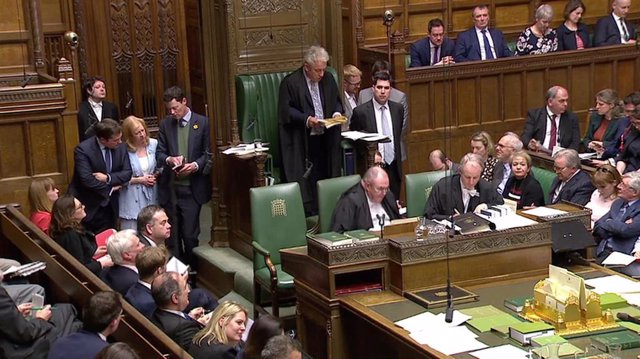 The president of the House of Commons, John Bercow, after a vote on Brexit – REUTERS / REUTERS TV – Archive
LONDON, Oct. 18 (Reuters / EP) –
The Treasury Commission of the Lower Chamber of the British Parliament has requested the Ministry of Finance to provide new information on the economic impact forecasts derived from the process of leaving the European Union in accordance with the agreement reached with the British Prime Minister, Boris Johnson, with the European Union, documents that he wants to be able to consult before Saturday's key vote in the House of Commons.
"It is unacceptable that the Commission has not received information from the Department of the Treasury. It seems an attempt to prevent scrutiny," said Treasury Commission President Catherine McKinnell, and a letter she has sent to Finance Minister Sajid Javid .
Javid explained to the press in Washington on Thursday that he does not plan to update the economic forecasts of his department on the impact of Brexit after the agreement reached that same day with the European Union. The latest economic impact forecast of the European Union exit process dates from November 2018.