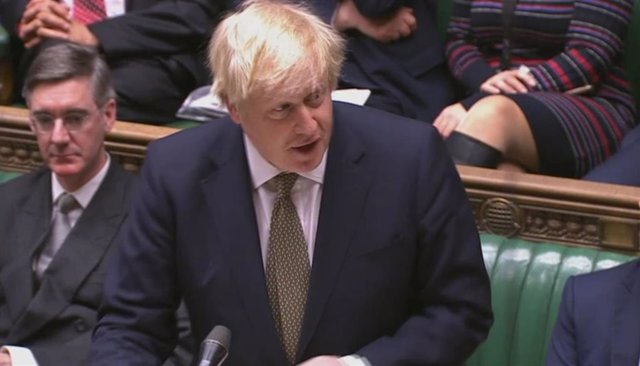 Boris Johnson – – / House Of Commons via PA Wire / d / DPA
LONDON, Dec. 20 (EUROPE PRESS) –
The House of Commons of the United Kingdom has approved this Friday by a wide margin the law that lays the basis for leaving the country of the European Union, which will facilitate the Prime Minister, Boris Johnson, to fulfill his promise to culminate Brexit in the date set, January 31, 2020.
The measure has come forward with 358 votes in favor and 234 against, thanks to the absolute majority enjoyed by the Conservative Party after the results of the December 12 elections. The law expressly prohibits the request for a new extension of Brexit to the European Union.
"We got together as a new Parliament to break the blockade and finally get Brexit," Johnson proclaimed before the vote, in a debate in which the Labor leader, Jeremy Corbyn, said his party would favor the 'no' to the agreement.
Parliament will interrupt its activity on the occasion of the holidays and will return on January 7. It will be then when the processing process is completed that will lead to the final ratification of the agreement.