The British Government rejects a new referendum in Scotland: "It would be a harmful distraction"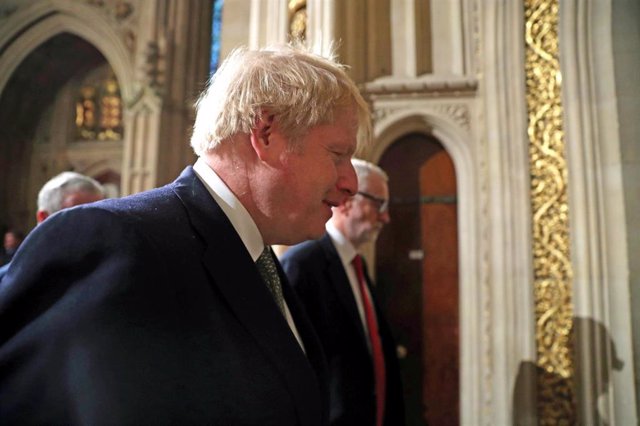 Boris Johnso – Hannah Mckay / PA Wire / dpa
LONDON, Dec. 19 (EUROPE PRESS) –
The Government of the United Kingdom has rejected the request of the main minister of Scotland, Nicola Sturgeon, to hold a new independence referendum, considering that "it would be a harmful distraction." "We want 2020 to be a year of opportunity, growth and unity for Scotland, not more division," he said.
Sturgeon formally requested this Thursday the assignment of powers to convene this new consultation. The Scottish leader alleges that the scenario has changed since the 2014 referendum, since within a period of just over a month the United Kingdom will leave the European Union.
In a note that accompanies the legislative agenda of the Boris Johnson Government, the Executive has rejected Sturgeon's proposal, among other reasons because it would overshadow the "decisive result" of 2014, when a majority of Scots ruled against secession .
Then, "the people of Scotland were promised that it would be a single vote in a generation," said the Government, which has reiterated its promise to invest to favor economic growth and job creation also in Scottish territory. "Being part of the United Kingdom means almost 2,000 pounds a year per person in Scotland," he said.
He also recalled that Scotland exports 60 percent of its products to the United Kingdom, to the point that the internal commercial volume "is almost four times more" than it exists with the European Union.