The British Government marks Brexit in January as a "priority" in the Queen's speech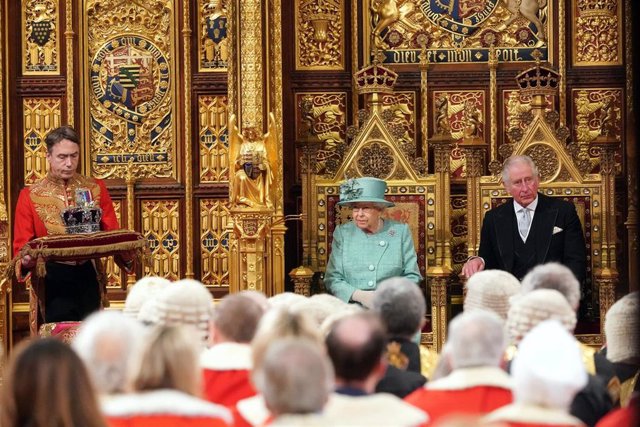 Isabel II delivers the Queen's speech on behalf of the Government – Hannah Mckay / PA Wire / dpa
"We have a pre-cooked Brexit ready to microwave," says Johnson
LONDON, Dec. 19 (EUROPE PRESS) –
The British Government has marked the achievement of Brexit on January 31, 2020 as a "priority" of the new legislative stage, in a speech read by the queen, Isabel II, that the 'premier' Boris Johnson has defined as "the most radical "of recent history in the United Kingdom.
"The priority of my government is to achieve the United Kingdom's exit from the European Union on January 31. My ministers will present a law to guarantee the United Kingdom's departure on that date and achieve the maximum possible opportunities for citizenship."
With these words, Isabel II has started the usual speech that outlines the roadmap of an administration for the next legislative period. On this occasion, the Johnson Conservative Party will enjoy an absolute majority in the House of Commons, where the law of the Withdrawal Agreement is expected to vote this Friday.
The prime minister has stressed in a statement the need to turn the page "to the parliamentary blockade of the last three years." "We have no time to lose and we begin immediately with the speech of the most radical queen in a generation," Johnson defended, also with Brexit as the "first task" of this new period.
"We have a precooked Brexit ready to microwave and we will present it to Parliament this week," said Johnson, a supporter of settling political "indecision" so that deputies can "move forward and focus on citizenship priorities."
A spokesman for Downing Street has advanced that, if the Government fulfills its commitment to consummate Brexit on January 31, it will also close the Ministry that during these last years has coordinated the negotiations with the European Union, although London still has on the table the challenge of negotiating future relations with the community bloc.
According to the speech read by Isabel II, London aspires to a relationship "based on a free trade agreement that benefits the entire United Kingdom." In parallel, the United Kingdom Executive will also begin negotiations with other major world economies, among which the United States stands out.
Neither the queen's speech nor Johnson's statement has alluded directly to the claim of the Government of Scotland, Nicola Sturgeon, to hold a new independence referendum. However, through Isabel II, the Central Executive has stressed that "the integrity and prosperity of the United Kingdom is of the utmost importance."
The prime minister has advocated a "complete transformation" that extends throughout the country, with investments in "all parts of England, Scotland, Wales and Northern Ireland." In the latter territory, the Government sees "urgently" recovering the Coalition Administration between the two main political blocs, as reflected in the 1998 peace agreements.
In another order, Johnson has also promised to strengthen the public health system in the United Kingdom, "make the streets safer" with the reinforcement of law enforcement and changes in the judicial system, work for a "better education" and "protect the planet for future generations."