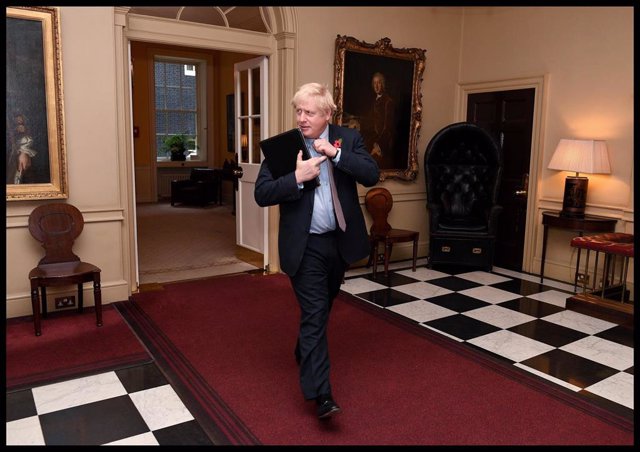 Boris Johnson – Andrew Parsons
LONDON, Dec. 16 (EUROPE PRESS) –
The Government of the United Kingdom has confirmed that the Withdrawal Agreement that raises the rupture with the European Union will be presented on Friday before the House of Commons, already with a composition that clearly favors the doctrine of Prime Minister Boris Johnson.
The Conservative Party, with Johnson in the lead, won an absolute majority last week that will allow it to move forward with the agreement, according to which the United Kingdom can leave the community bloc at the end of January. Meeting this deadline, in fact, was one of the great promises of the 'tory' leader.
The agreement, which includes certain changes in relation to the text negotiated at the time by the Government of Theresa May, was rejected in October by the House of Commons, which then saw the approval of a text questioned both by the opposition and by a group of dissenting conservatives.
A spokesman for Downing Street has reported on Monday the new voting date, in a statement to journalists in which he has also reiterated the Government's confidence in the next signing of a long-term trade agreement with the EU, according to the BBC.
On the other hand, Johnson's spokesman has also confirmed that the British 'premier' has given his approval to the publication of a report on the alleged Russian electoral interference. The report should have seen the light before the elections, but the Executive claimed, not without controversy, that he needed more time.