The Bolivian TSE announces that "still" the disqualification of Morales for the elections is valued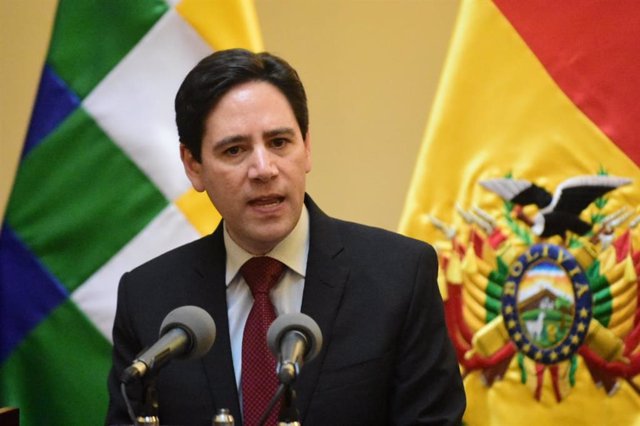 25 November 2019, Bolivia, La Paz: Salvador Romero delivers a statement after being appointed as a new member of the Bolivian Supreme Electoral Tribunal. Photo: Diego Valero / ABI / dpa – Diego Valero / ABI / dpa – Archive
MADRID, Feb. 18 (EUROPE PRESS) –
The Supreme Electoral Tribunal (TSE) of Bolivia announced on Monday that "the agency's decision on whether former President Evo Morales is disabled or not to participate in the May 3 elections is still" valued. "
As explained by the president of the TSE, Salvador Romero, after reviewing the documentation provided by the candidates who were kept under observation, three categories of applicants have been established.
"In a first there are those who corrected the observations and therefore remain in the race," he explained. "The second category is that of disabled candidates," Romero continued in a press conference collected by the local newspaper 'Página Siete'.
"There is a third category that corresponds to the candidates who have had a disqualification demand process during these weeks," he said, while transferring that "these cases are being analyzed by the TSE to receive a response in the shortest possible time. "
It is in this category where the qualification of the candidacy for Senator of Morales for the May elections is. "The former president and all candidates who received lawsuits are in this category," he said.
Likewise, Romero has emphasized that the TSE "wishes to offer certainty to the electoral process and (…) will rule in the shortest possible time."
According to the regulations of the TSE, candidates must be registered in the electoral roll, have no criminal charges or convictions in electoral matters to run for election.
In this context, Morales weighs an arrest warrant issued by the Bolivian Prosecutor for charges of sedition and terrorism, crimes that he is accused of having ordered to enclose important cities in the framework of the protests that took place after the elections of the October 20 in the country. However, there is no judgment on any of these crimes.
Morales resigned on November 10 after the Organization of American States (OAS) detected "irregularities" in the October 20 elections and after a wave of protests and the withdrawal of police and army support. He is currently in Argentina as a refugee.
With the presidential elections of May 3, Bolivia aspires to settle the political crisis in which it is immersed. More than 30 people died in clashes between supporters and detractors of Morales and with security forces.