The Bolivian government will investigate almost 600 former senior officials of the Morales stage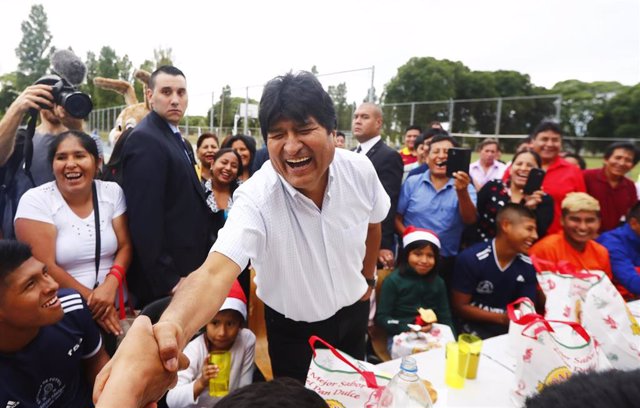 Evo Morales – GETTY IMAGES / MARCOS BRINDICCI
MADRID, Jan. 8 (EUROPE PRESS) –
The interim Government of Bolivia has announced that it will investigate at least 592 people who held high positions during the 14 years of the Presidency of Evo Morales, who resigned in November following allegations of alleged irregularities in the general elections of October 20.
The Minister of Justice, Álvaro Coimbra, explained that it is a "pre-investigation" and "no one is being accused", but it is part of the efforts of the Executive who is now headed by Jeanine Áñez to debug responsibility for the abuses attributed to him to his predecessor.
With the last order, the authorities plan to obtain reports on the assets and money movements of those 592 people "to rule out that money laundering is being done", in Coimbra's words. The minister has confirmed to 'Pagina Siete' that among those investigated are the children of Morales.
The interim government has accused former officials of suspicious movements, for example "putting property on behalf of other people" to prevent a possible seizure by the current authorities. Coimbra has also suggested that Morales may not have declared all his assets.
The minister has already anticipated possible criticism of defenders of the former president and his party, the Movement to Socialism (MAS), promising that they will not commit "the same abuses" as in the past and underlining that "it is not a witch hunt", but that "there are enough indications" to proceed with the investigations.
"In these years many crimes have been committed that cannot go unpunished, but they will have the opportunity to defend themselves," said the person in charge of Justice, reiterating the suspicions that the Executive of Áñez has launched against Morales and his surroundings in recent weeks. .
The former Bolivian president is currently in Argentina, after initially taking refuge in Mexico after his resignation. From Buenos Aires he coordinates the MAS campaign for the May 3 elections, in which the formation must still decide who will be its candidate.