The Bolivian Government urges Mesa to join the electoral auditor and stop being a "bad loser"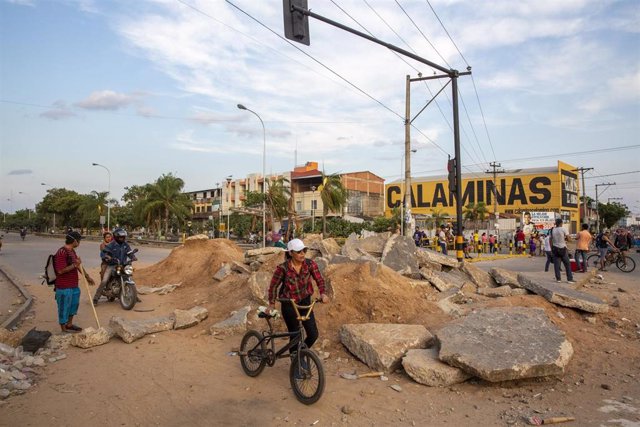 Blocking a street in Santa Cruz – Natan Dvir
MADRID, Oct. 29 (EUROPE PRESS) –
The vice president of Bolivia, Álvaro García Linera, has urged the leader of the opposition Community Citizen, Carlos Mesa, to join the audit that will start the Organization of American States (OAS) and has recriminated him to be a "bad loser" for not recognize the results of the last presidential elections.
The Government of Evo Morales has opened the door to a review of the count by the OAS and several countries to try to placate the protests initiated after the October 20 elections, in which the president theoretically imposed himself by a sufficient margin such as To avoid a second round.
Mesa has denounced the alleged fraud, for which the Executive and the Supreme Electoral Tribunal are responsible. García Linera, however, considers him a "bad loser" who resorts to acts of violence to defend his political position, according to the Bolivian newspaper 'La Razón'.
"To give body to this international audit, today we want to ask Mr. Carlos Mesa, the losing candidate, to join the audit that will be carried out by the OAS, accompanied by Mexico, Paraguay, Peru and other sister nations," explained the ' number two 'of Morales.
García Linera considers that it is "the best way to clarify the doubts", so he expects "a quick and affirmative answer" by the opposition candidate, who in recent days has rejected a possible approach to the ruling party to file harshness.
Mesa warned Monday that he will not give up and will go "either to jail or to the Presidency." "This struggle is peaceful and democratic. I repeat, peaceful and democratic, Mr. Linera y Morales," he proclaimed during an act of the newly constituted Committee for the Defense of Democracy (CONADE).