The Bolivian government breaks diplomatic relations with Cuba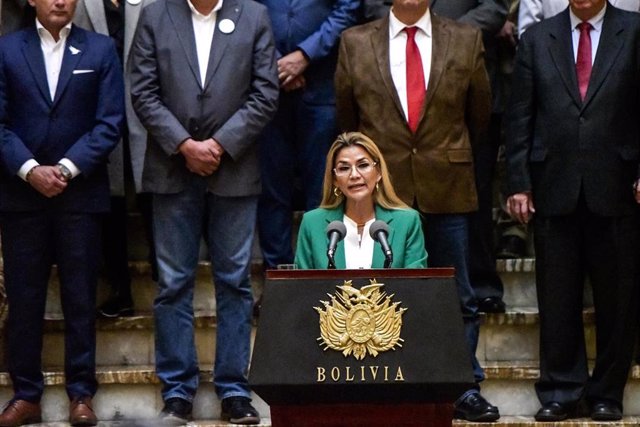 Jeanine Áñez – Christian Lombardi / ZUMA Wire / dpa
MADRID, Jan. 24 (EUROPE PRESS) –
The interim government of Bolivia, headed by Jeanine Áñez, has announced this Friday the rupture of diplomatic relations with Cuba for the criticism expressed in recent days by Cuban Foreign Minister Bruno Rodríguez, who has labeled the current "coup" Bolivian authorities
The Minister of the Presidency, Yerko Núñez, has confirmed the rupture of relations with Cuba, in a decision similar to the one already adopted by the Executive of Áñez in November in relation to Venezuela. Both Havana and Caracas are allies of former Bolivian president Evo Morales.
In the case of Cuba, "this determination is due to the recent and inadmissible expressions of the Cuban Foreign Minister and the permanent hostility and constant relief of Cuba against the Government and its democratic process," explained Núñez, according to the newspaper 'El Dut'.
Bruno Rodríguez has repeatedly used Twitter as a speaker of his criticism, with messages against the "Bolivian coup plotters" who "massacred his people, militarized the country, violated the Constitution and acceleratedly try to reverse social advances to favor oligarchies. "
He has also accused the "self-proclaimed coup", in reference to Áñez, of harming medical assistance in Bolivia for the expulsion of Cuban medical brigades. According to the head of Cuban diplomacy, the Bolivian interim government acts with "servitude" to the United States.