The Bolivian Government accepts three of the demands of the Police whenever it resumed its functions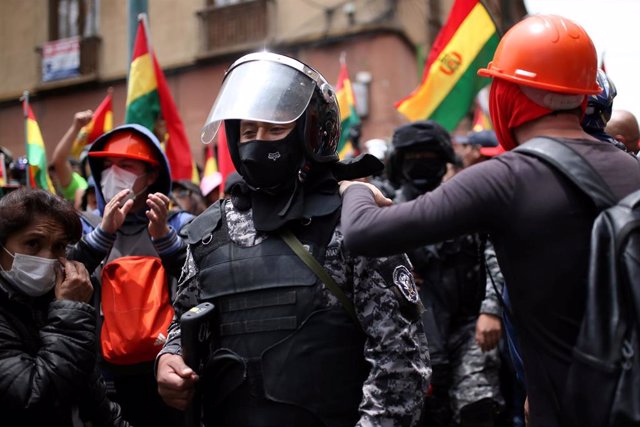 Police during protests against Evo Morales in La Paz – REUTERS / LUISA GONZALEZ
MADRID, Nov. 9 (EUROPE PRESS) –
The Bolivian Ministry of Government has announced that it accepts three of the demands of the mutinous police as long as they resume their functions.
Thus, the Ministry has indicated through a statement that there will be salary equalization, retirement with 100 percent of the salary and repeal of Law 101 regulating the disciplinary regime of the Police, according to the Bolivian radio station Erbol.
"We leave to you the acceptance or not of this letter and its content under historical responsibility," says the document disseminated through the official portal of the Ministry of Government.
The mutineers demand a 10 percent salary increase, individual endowment armament, housing for each of the police officers, adequate environments for when they are in service commission, retirement with one hundred percent salary, actual execution of the professionalization plan and annulment of Law 101.