The Bolivian Army announces operations to "neutralize armed groups outside the law"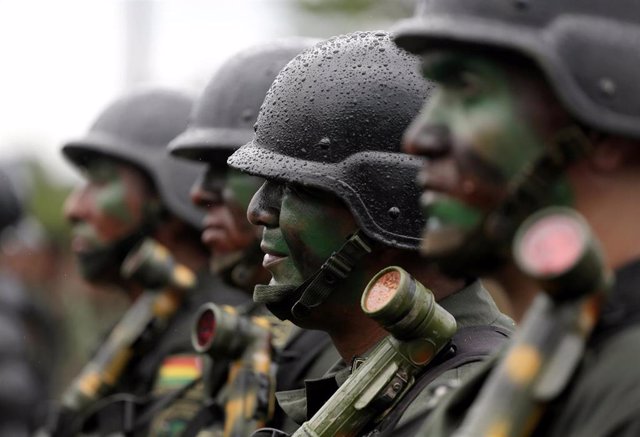 Bolivian military – REUTERS – Archive
MADRID, Nov. 10 (EUROPE PRESS) –
The command of the Bolivian Armed Forces has announced the start of air and ground operations to "neutralize" the "armed groups" outside the law.
"The Military Command has ordered the execution of air and ground military operations to neutralize armed groups that are acting outside the Law," the Armed Forces said in an official statement collected by the Bolivian press.
The text recalls that according to the laws in force "the only institutions authorized to carry weapons are the Armed Forces and the National Police."
This Sunday, the Bolivian president, Evo Morales, has announced the cancellation of the controversial elections of October 20 after the publication of a report by OAS observers that confirms the existence of numerous irregularities, as the opposition denounced.
However, the opposition demands the resignation of Evo Morales and that it cannot be submitted to the new elections. An undetermined number of police officers have mutinied with labor demands and seconded the demand for Morales to resign and has asked the Army to join the protest.