The Bolivarian Guard is deployed around the Parliament before Guaidó intends to preside over the session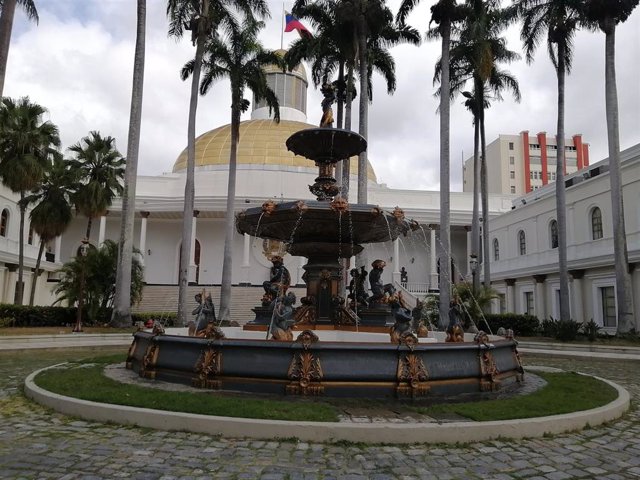 National Assembly of Venezuela – NATIONAL ASSEMBLY OF VENEZUELA
MADRID, Jan. 7 (EUROPE PRESS) –
The Bolivarian National Guard (GNB) has been deployed around the Legislative Palace, where the National Assembly is located, in Caracas, before the declared intention of opposition leader Juan Guaidó to preside over the regular session scheduled for this Tuesday in the framework of the new conflict Institutional in Venezuela.
According to the Efecto Cocuyo news portal, GNB agents have deployed in the immediate vicinity of the Legislative Palace, where on Tuesday the deputies led by Guaidó and those headed by Luis Parra, the president of the National Assembly elected by the ', intend to meet Chavismo '.
On January 5, a vote should be held in the National Assembly to elect the new parliamentary leadership in which the majority opposition that Captain Guaidó hoped to ratify him in office so that he could also continue as "president in charge" of Venezuela.
However, Venezuelan forces took access to Parliament and prevented Guaidó from entering and the deputies who support him, who finally held the vote in the editorial of the Venezuelan newspaper 'El Nacional', where he was re-elected by 100 votes, 16 more than necessary.
At the same time, Parra was elected by the 'chavistas' deputies and the dissenting opposition as president of the National Assembly, in a vote that has been rejected by much of the international community.
Both intend to preside over their first ordinary session on Tuesday. "We are going to risk the skin once again," Guaidó said Monday. The only point on today's agenda of the National Assembly chaired by him is the "rejection of the military takeover and assault on the Legislative Palace."