The Australian state of Victoria extends the "state of disaster" by the "extreme danger" of fires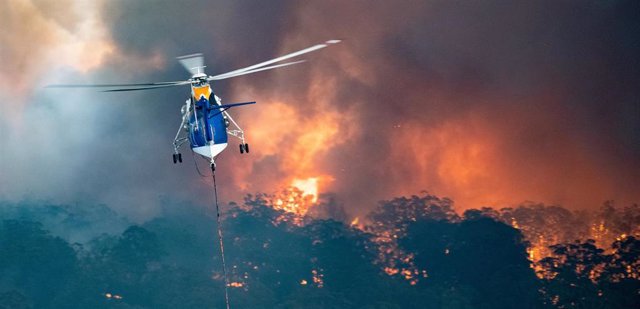 Fires in Australia – STATE GOVERNMENT OF VICTORIA / STA / STATE GOVERNMEN
MADRID, Jan. 9 (EUROPE PRESS) –
The Australian state of Victoria has extended this Thursday the "state disaster", decreed because of the fires that ravage the area, another 48 hours due to the conditions of "extreme danger" of the fires.
This was announced by Victoria Prime Minister Daniel Andrews, while specifying that the danger of fire will increase "significantly" in the coming days. "A very dangerous fire climate awaits us," Andrews said, according to local newspaper Herald Sun.
"We cannot guarantee your safety (from residents and tourists) and we cannot put emergency services in danger because people have not followed the advice given to them," Andrews said.
For its part, the Emergency Management Commissioner, Andrew Crisp, has urged residents and tourists to leave the East Gippsland area and urged them to heed the warnings as temperatures reach 40 degrees Celsius in some parts of the state.
"You must not be (in East Gippsland)," he has settled. "We still have an active fire situation in Victoria. You have to pay attention to these warnings," Crisp said.
Victoria is under "state of disaster" for the first time in its history.
The situation in Australia has been aggravated after the warm front has exceeded all expectations. Between the winds of more than 100 kilometers per hour and the 48 degrees Celsius that have been reached in locations such as Penrith, the fires began to behave "erratically" to the point that firefighters can only direct them to safe areas.