The Army arrests a dozen protesters and opens the main highways in Lebanon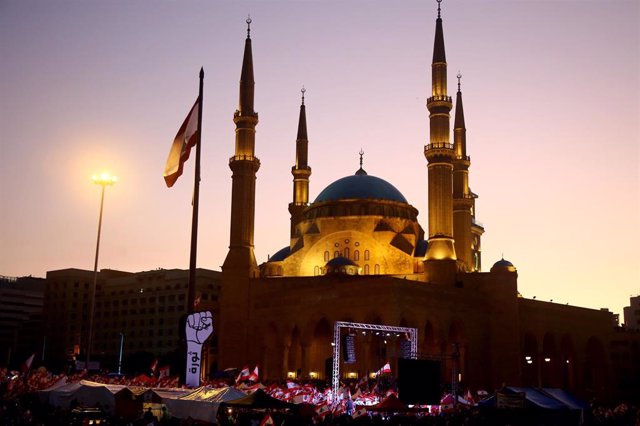 Archive image of the protests in Beirut – Marwan Naamani / dpa
BEIRUT, Nov. 5 (DPA / EP) –
The Lebanese Army has arrested a dozen protesters on Tuesday protesting against the government and has managed to open the main highways that run through the country, a military official said.
The main highways to the northeast of Beirut, in the towns of Jal al Deeb, Zouk Mosbé and Zouk Michael, have been opened to traffic on Tuesday thanks to the deployment of Army troops to disperse protesters trying to close the roads and carrying 20 days mobilizing against the government.
Army troops have clashed with protesters in several regions northeast of the Lebanese capital. The military has removed cars that had been placed to block the passage on the highways, in addition to dismantling shops and stages placed by protesters.
An army official who has asked for his identity to remain anonymous has told DPA that some protesters who have insulted and pushed the military have been arrested. A witness of the facts has affirmed that there are several protesters slightly injured after the Army forcibly evicted them from the main highways in the country.
The Army has deployed troops in southern, eastern and northern Lebanon to try to maintain security. Last week, the Lebanese Army called on protesters to open the roads and move their protests to city squares.
Demonstrations in Lebanon began on October 17, with protesters from different religious groups accusing the Government of mismanagement and corruption. In response to the demonstrations, last week Saad Hariri referred his resignation from the post of prime minister to the president of Lebanon, Michel Aoun. Protesters demand that a government of technocrats be formed to revive the country's economy.