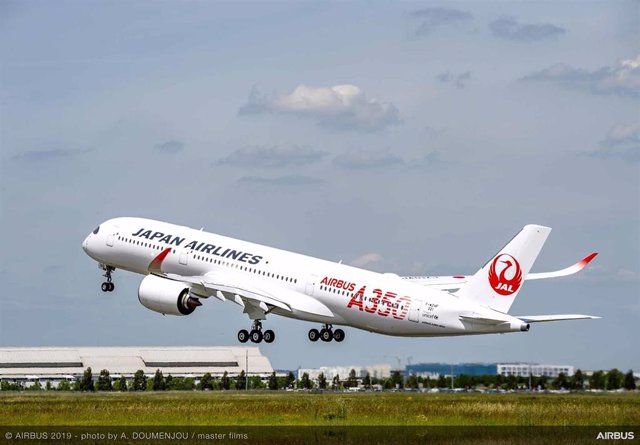 A350 XWB of Japan Airlines – AIRBUS – Archive
BRUSSELS, Feb. 18 (EUROPE PRESS) –
The Twenty-seven have given Tuesday the green light to the opening of negotiations with Japan for the exchange of personal data of air passengers within the framework of the PNR common register, created as a tool for the fight against terrorism.
The 27 give the green light to start negotiations with Japan for the exchange of air passenger data
The information that handles the PNR record is formed with the personal data that air passengers provide and that the airlines collect and keep for a certain time.
These are data such as the name of the passenger, the dates and itineraries of their flights, the seats they occupied and the luggage they checked in, as well as contact information and payments.
The norm of the European PNR obliges the airlines to deliver to the national authorities the data of the passengers of their routes to third countries with departure or arrival from a Member State, but not that of intra-Community flights.
With this decision, the Member States now leave direct negotiation with Japan in the hands of the European Commission, with the aim of reaching an agreement in line with those that the EU already has with third countries such as the United States and Australia.
The block has also sealed a pact with Canada but is still pending its completion, after modifying some provisions to strengthen data protection at the request of the EU Court of Justice.