The 27 agree to grant a new extension to avoid chaotic Brexit but doubt the duration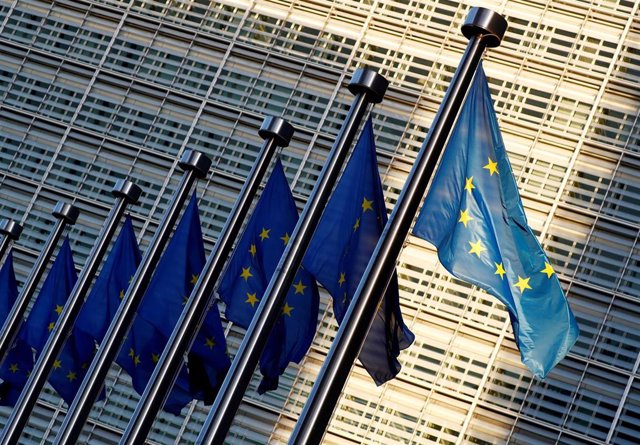 EU flags in front of the headquarters of the European Commission – REUTERS / FRANCOIS LENOIR – Archive
BRUSSELS, Oct. 23 (EUROPE PRESS) –
The Twenty-seven agree on the need to grant a new extension to prevent Brexit from occurring on October 31 without an agreement between London and Brussels, but they doubt how long it should last, as can be seen from the meeting they held on Wednesday the ambassadors of the member states, of which European sources have reported.
"Everyone has agreed on the need for an extension to avoid Brexit without agreement," said the sources consulted, noting that "the duration of the extension is still being discussed." In addition, they have revealed that 'a priori' are supporters of the written procedure, which would allow the final decision to be made without the need to hold extraordinary summits.
The same sources have stressed that this first informal meeting does not imply in any way that an official decision has been taken. In fact, the Twenty-seven ambassadors are expected to meet again next Friday. And, meanwhile, the president of the European Council, Donald Tusk, will hold consultations with European leaders.
The acting Minister of Foreign Affairs, European Union and Cooperation, Josep Borrell, said on Wednesday that, although "Spain is prepared for any scenario before Brexit", the "priority" of the Government is "an orderly exit". "We are willing to work on the calendar to get it," he said on Twitter.
The House of Commons approved on Tuesday to initiate the legislative process to ratify or reject the new Brexit agreement, but at the same time rejected the express processing plan presented by the Prime Minister, Boris Johnson, for the final vote to be held this same Thursday.
After that, Johnson suspended the parliamentary process of the Brexit agreement, waiting for the EU to decide whether or not to grant a new extension until January 31, 2020, according to the deadlines imposed by Westminster.
Johnson and the EU reached an agreement last week to amend the text negotiated by the previous Government of Theresa May only in relation to the safeguard so that Brexit does not bring back a hard border in the Ulster.
The new agreement must be approved by the British Parliament – which rejected May's version up to three times – and by the European Chamber, which has already advanced that will not move token until Westminster gives its approval.
Johnson, who came to office last July with the promise of working on Brexit on October 31 with or without agreement, has remained firm in his position. "I will not allow us to spend more months with this," he said Tuesday.
For the president of the House of Commons, John Bercow, the technical term to describe the current parliamentary situation of the Brexit agreement is "limbo."