Tesco, Aldi and Nisa pastries 'may contain metal'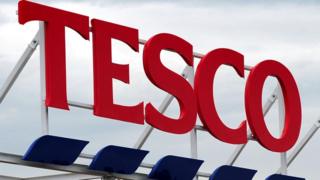 Supermarkets Tesco, Aldi and Nisa are recalling a number of pastry products over fears they may contain metal wire.
The retailers, along with brands Walls and Millers, have products made for them by Addo Food Group, at six locations around the UK.
Own-brand pies, sausage rolls and pasties with use-by dates ranging from 4 June to 12 June have been affected.
The Food Standards Agency (FSA) said both Addo and the companies it supplied were issuing product recalls.
"The products affected are own-branded products produced for Aldi, Nisa and Tesco and branded products produced under the Walls and Millers brands," an FSA statement read.
It added: "If you have bought any of the products above, do not eat them."
A total of 59 products are being recalled.
Tesco removes 'best before' dates on some fruit and veg
Aldi said it had identified "the possible presence of small pieces of metal" in six of its own-branded pastry products and encouraged customers to return them to the nearest possible store.
Tesco is by far the worst hit with 22 products sold in its stores having to be recalled.
All products can be returned without receipts for full refunds.