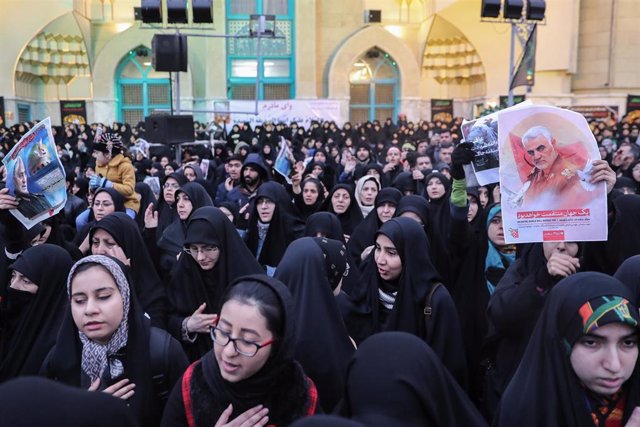 March in Iran in memory of General Qasem Soleimani – Saeid Zareian / dpa
MADRID, Jan. 5 (EUROPE PRESS) –
Tens of thousands of Iranians have begun this Sunday the procession of farewell to the mortal remains of General Qasem Soleimani, right-wing foreign policy of the supreme leader, Ali Jamenei, and died in an American attack last Friday in Iraq.
Tens of thousands of people in Iran receive the mortal remains of General Soleimani
The city of Ahwas is the first destination for the remains of the military, which will be transferred throughout several cities to their final burial in their hometown of Keman next Tuesday, reports Iranian news agency Tasnim.
The grand ceremony will take place tonight in the capital, Tehran, and will be attended by both Jamenei and the country's president, Hasan Rohani, who have promised "revenge" in retaliation for the death of the military.
Both Soleimani and number two of the Iraqi Shiite militias of the Popular Mobilization Forces, Abu Mahdi al Muhandis, died along with eight other people from the attack unleashed by an American Army MQ-9 Reaper drone near the international airport of Baghdad, in a tension escalation unprecedented in the last 40 years between the United States and the Islamic Republic.