Tens of thousands of people challenge Beijing ads in Hong Kong
Police officers throw tear gas to disperse protests
MADRID, Oct. 1 (EUROPE PRESS) –
Tens of thousands of people have concentrated on Tuesday in Hong Kong to demand a greater democratic opening, despite the warnings launched from Beijing for the consequences that could lead to celebrating this type of protest coinciding with the national holiday, which is commemorated the creation of the People's Republic of China 70 years ago.
Protesters have ignored the warnings and have gone back to the streets of Hong Kong, as they have been doing since early June. The security forces have used tear gas to disperse some of these concentrations – there were at least nine outbreaks of protests – and have even fired in the air, according to police sources cited by the newspaper 'South China Morning Post'.
REUTERS
Numerous metro stations and shopping centers have closed their doors before the forecast of mass mobilizations on this day, cataloged as "national duel" by the conveners.
The protests began to demand the withdrawal of the extradition of suspects law, but they have not ceased after the final archiving of this project and they have become a constant call for reforms, unprecedented since the cession of sovereignty to China for part of the United Kingdom in 1997.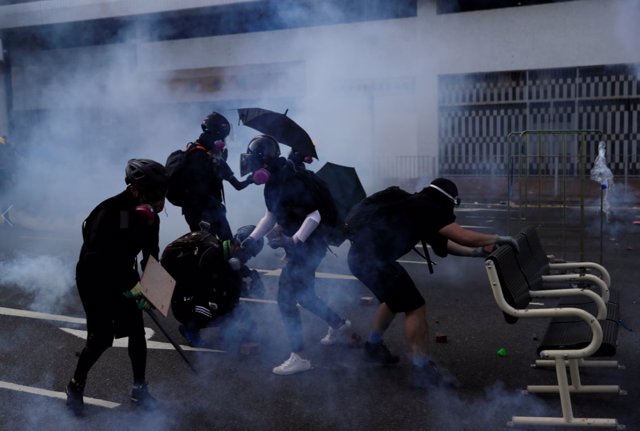 REUTERS
More than 1,700 people have been arrested since the demonstrations began, according to official data. The charges against these suspects include illegal gathering, possession of weapons, looting or assault on the authority.
"We are fighting for the freedom and democracy that we should have," a protester named Ramon has defended and has claimed, in declarations to the DPA agency, that the Communist Party fulfill its "promise" to establish "universal suffrage" in Hong Kong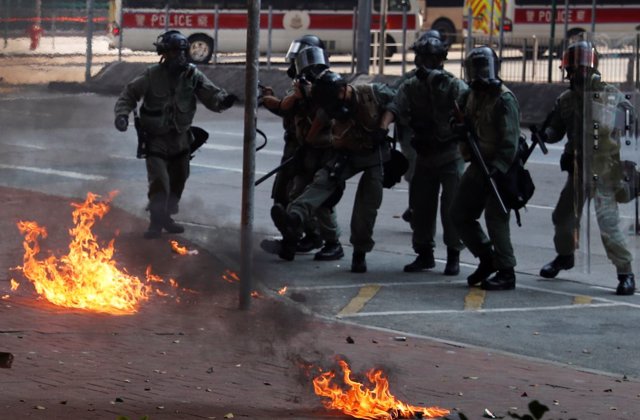 REUTERS
Among the protesters there are also messages against police repression and the "control" that Beijing exercises over the territory. For Chan, in his 40s, the extradition law was just the trigger: "How things have been managed after has made us even more angry."
Like Ramon, Chan also lacks the need for "real freedom" in Hong Kong, starting with the election of local leaders. The head of Government, Carrie Lam, has repeatedly refused to submit her resignation and has received explicit support from the Central Administration for its management in recent months.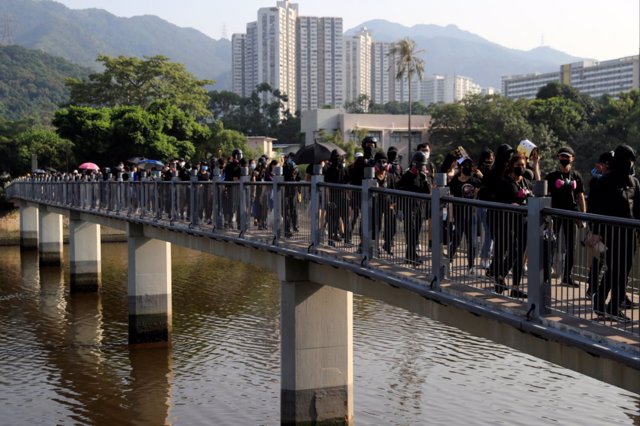 REUTERS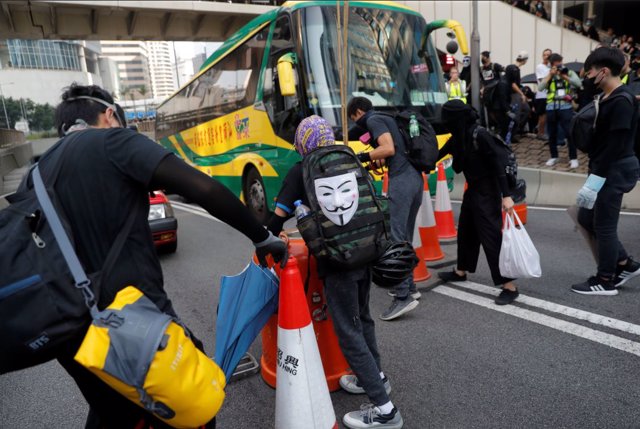 REUTERS