Temperatures soar to beat bank holiday record
The Met Office reported a high of 28.7C (83.6F) at Northolt in west London around 4pm, beating the previous high of 28.6C seen in 1995.
:: 10 tips to stay cool and safe in a heatwave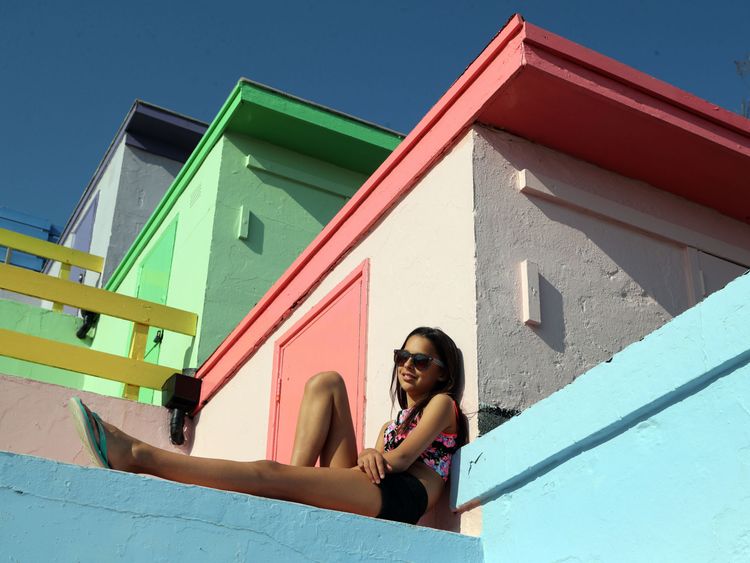 It is also means today is the hottest May Day bank holiday Monday on record – beating the previous top temperature of 23.6C (74.5F), which was set in 1999.
The holiday was introduced in the UK in 1978.
And temperatures could climb further still, with highs of 29C (84.2F) predicted for some parts of England later.
BREAKING NEWS we've just smashed the temperature record for the warmest early May Bank Holiday Monday, with 24.2 °C at Herstmonceux #BankHolidayWeekend#BankHolidaySunshinepic.twitter.com/Bdm59Dahde

— Met Office (@metoffice) May 7, 2018
The places most likely to feel the heat are the South East, East Anglia and the Midlands.
The hottest Bank Holiday weekend ever was in 1995, when temperatures peaked on the Saturday at 28.6C (83.5F).
While the record may be set for the bank holiday Monday, Sky weather presenter Jo Edwards said breaking the record for the entire weekend might be a little harder to achieve.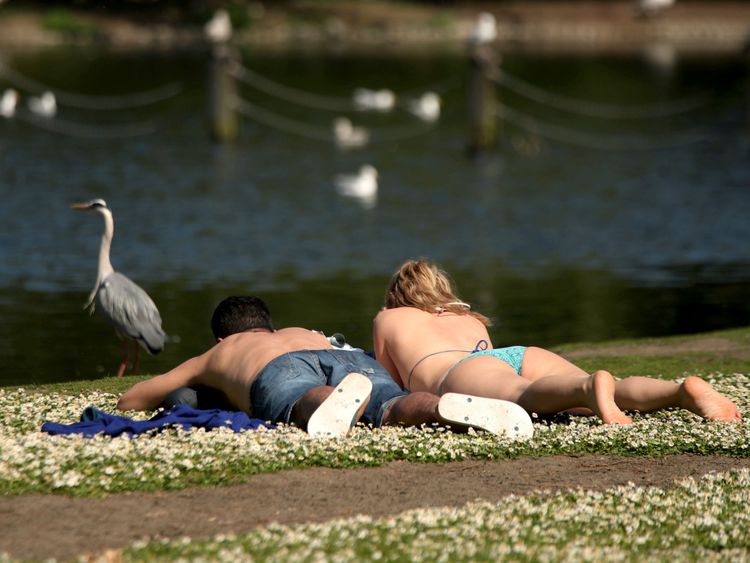 She said: "The figure we'd be chasing here would be 28.6C (83.5F) so we've got about a 30% chance of equalling an old record or setting a new one.
"These temperatures are 8C or 9C above what we'd expect at this time of year so it shouldn't be too disappointing if it cools down a little in the week to come.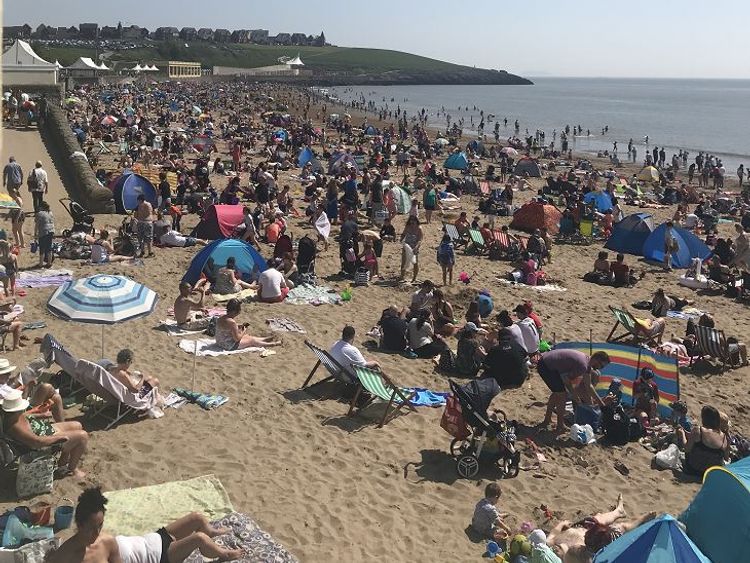 "Fortunately there's still a lot of sunshine in the forecast."
The Met Office also warned those out in the sun to apply plenty of high factor sun cream, with high UV levels forecast particularly in the south of England.
More from UK



Met Police increases patrols after spate of shootings in London




Drill attack victim in Northern Ireland 'left with hole in skull'




Peter Kay to make TV comeback in Car Share special after tour cancellation




Grandparents' right to see grandchildren could be protected by law




Sky Views: Political stalemate will lead to more electoral pacts




Greyhound deaths reveal dark side to dog racing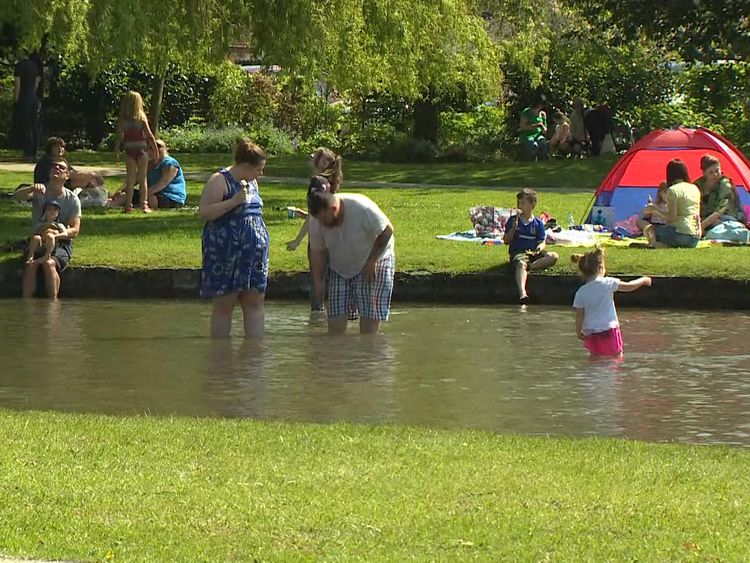 Over 125,000 tourists are expected to flock to Brighton, and about 50,000 each to Blackpool and Bournemouth.
The record highest temperature for May is 32.8C (91F), which was recorded in 1922 and 1944.